DTK building and houses stormed, many detained in Amed
The Turkish regime's political genocide against the Kurdish people continue unabated.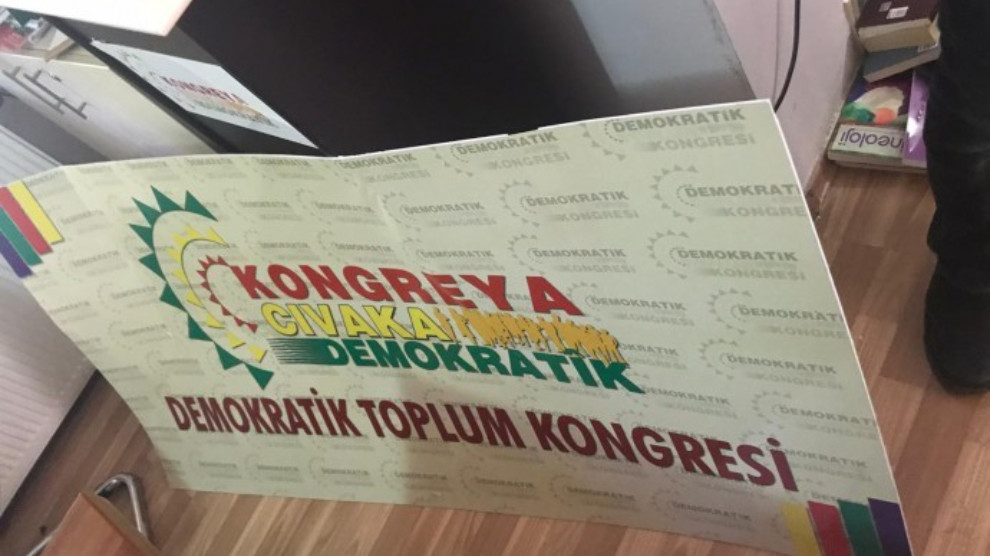 Turkish police stormed several houses, the DTK (Democratic Society Congress) building and the J&J publishing house in Amed (Diyarbakır) this morning.
A number of people were taken into custody during the raids, including Rosa Women's Association executive Rojda Barış, Silvan district municipality co-mayor who was removed from office and put under house arrest in March, Naşide Toprak, MEBYA-DER administrator Yıldız Damla, DBP (Democratic Regions Party (DBP) Party Council Member Leyla Bağatır, BES Union member Suphi İzol.
The DTK building was raided at 4 am in the morning and the DTK signboard and many books were seized. The police search continues in the buildings of DTK and J&J.