DTK calls on parties to "listen to the voice of the people"
Drawing attention to the dirty plans in South Kurdistan, the DTK called for national union stressing its importance.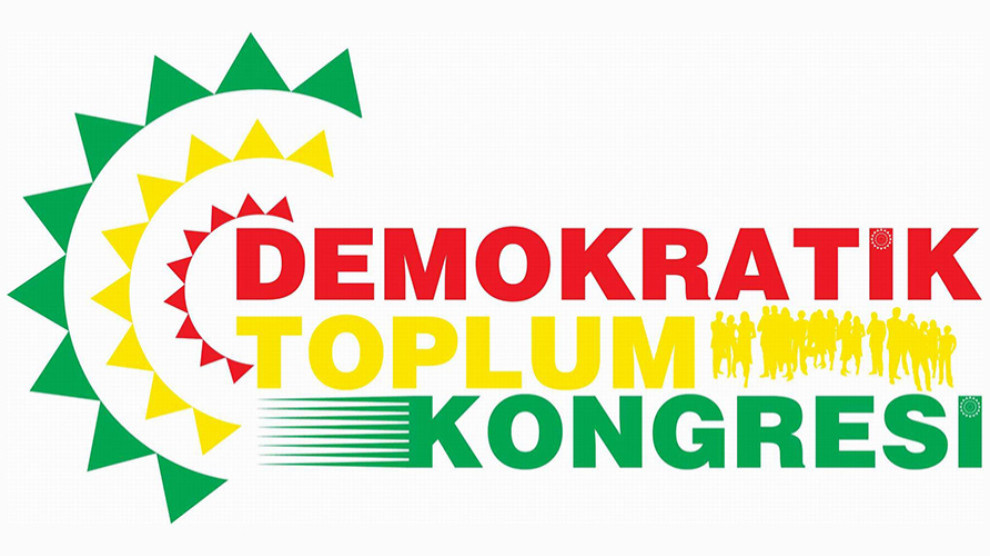 The Democratic Society Congress (DTK) issued a written statement on the invasion plans in South Kurdistan.
The statement said: "At a time when all humanity is dealing with coronavirus pandemic, it is of great concern to see the situations that have developed among Kurdish political movements in Bashur (South) Kurdistan in the past few days. We Kurds have to continue to take lessons from our history. There is a road map in our history that would allow to turn current developments in our favor".
The statement continued: "In the past few years, Kurds have sacrificed more than 15,000 young people in Kurdistan to protect their dignity and protect their values. Our people want political parties and movements to act together, prioritize their national rights with a national spirit, make a policy in a way that no regional and global powers come to play, and find solutions to thousands of Kurdish people."
The statement called on the Kurdish parties and movements, intellectuals, artists, writers and academics, Kurdish women, the Kurdish civil society and the Kurdish business community to "listen to the voice of the people".
KNK co-chairs highlighted that: "Kurds are the key to social, cultural and political peace in Anatolia and Mesopotamia. Trying to split the Kurds is equivalent to breaking the peace in this territory. We call on all regional powers to reconsider their plans and to respect the national, political and cultural existence of the Kurdish people. We call on our neighboring peoples to stop fighting Kurds with their Kurds, to defend life with Kurds and to support policies in this regard."
The DTK also called on global powers to "give up their games: the most reasonable step you can take for Kurds is to respect the national rights of Kurds and contribute to regional peace."