Earthquake at Bakur-Rojhilat border kills 9 in Van - UPDATE
The 5.9 magnitude earthquake is followed by ongoing aftershocks.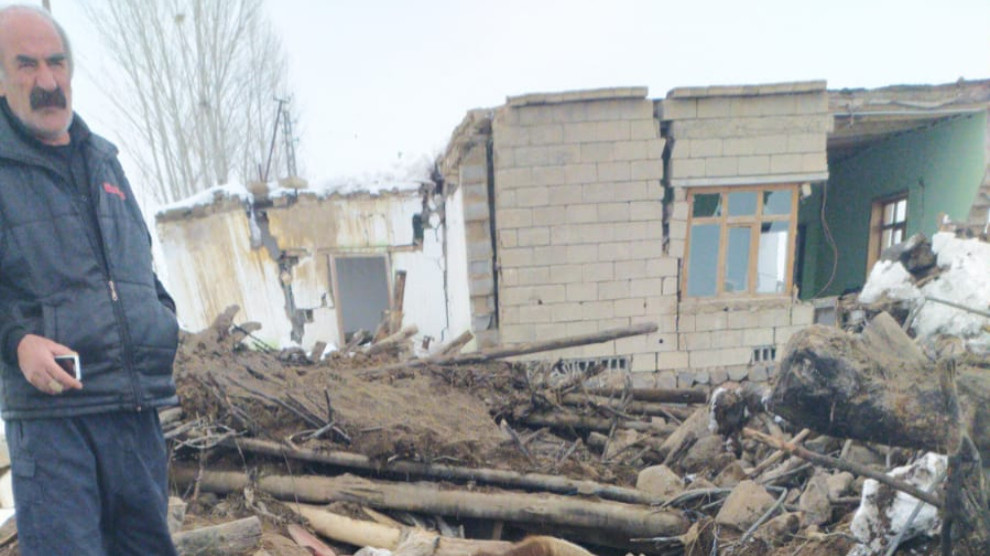 A 5.9 magnitude earthquake shook the border between Northern Kurdistan (Bakur) and Eastern Kurdistan (Rojhilat) Sunday morning.
Boğaziçi University Kandilli Observatory and Earthquake Research Institute said that the 5.8 magnitude earthquake with epicenter in Khoy was a profundity of 8.4 meters. The Observatory reported two other earthquakes in the same area, with 4.0 and 4.5 magnitude, which were followed by several aftershocks.
According to reports, the earthquake caused damages in Kaşkol, Güvendik, Özpınar and Gelenler villages in Van's Başkale district. Nine people lost their lives, including four children, and 37 others injured as a result. Turkish authorities stated that nine of those injured were in critical condition while nobody was reported buried in the wreckage.
Amid ongoing aftershocks in the region, Turkish Disaster and Emergency Management Presidency (AFAD) warned people to evacuate adobe houses which bear a higher risk of collapse.