Earthquake in Kermanshah: 2 people dead in Kelar
2 people in Kelar, Sulaymaniyah in Southern Kurdistan have lost their lives due to the earthquake in Eastern Kurdistan's Kermanshah state on Sunday.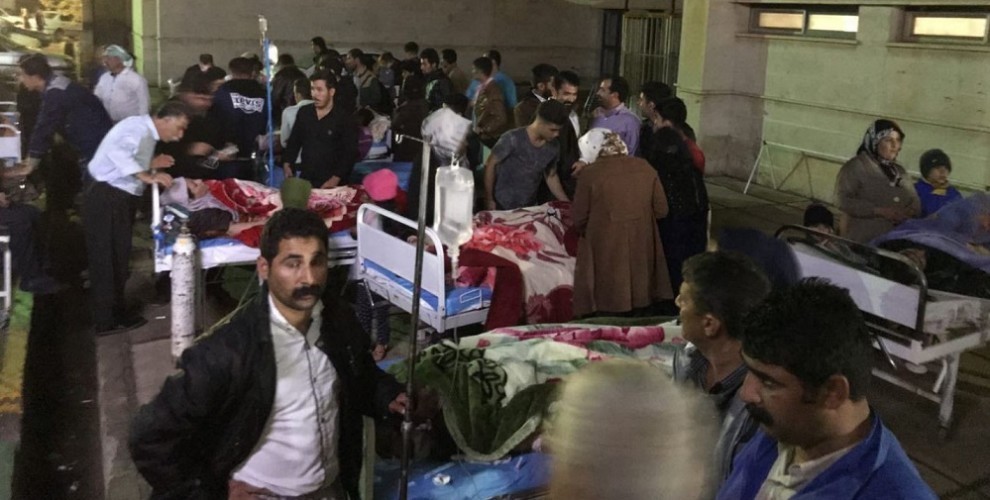 The 6.4 magnitude earthquake happened in the border district of Serpolê Zahab in Kermanshah. It was felt in Southern Kurdistan and Baghdad, and caused the death of 2 people in Kelar, Sulaymaniyah.
The Germiyan Police issued a statement and said the two people lost their lives when they suffered heart attacks during the earthquake. 52 people were also wounded.
Local authorities announced over 700 wounded in the earthquake based in Serpolê Zahab, Kermanshah. The earthquake hasn't caused any lives in Eastern Kurdistan.
At least 630 people had lost their lives in the 7.3 magnitude earthquake in Kermanshah on November 12, 2017 and some 12.000 people were wounded. It was the strongest earthquake of the last 10 years in Iran. Over 70.000 people were displaced due to damages and many people lost their lives in the cold afterwards. The Iranian regime didn't take any serious precautions for those affected by the earthquake, and there are still people living in the streets, 12 months after the earthquake.
Sarpolê Zahab Mayor Muhamed Cemal Niya had admitted in a statement in October that 30% of the people in affected areas were still living in the streets. The Mayor spoke to Ilna News Agency on September 14 and criticized President Hassan Rouhani's government for not doing anything, adding that there were some residents who ended up selling their kidneys.