Eastern Kurdistan Forces: We are not in the regions bombed by the Turkish state
The Eastern Kurdistan Forces (YRK) reported that Pêncewîn, Çarta and Asos regions have been bombed and civilians have been targeted in the last few days.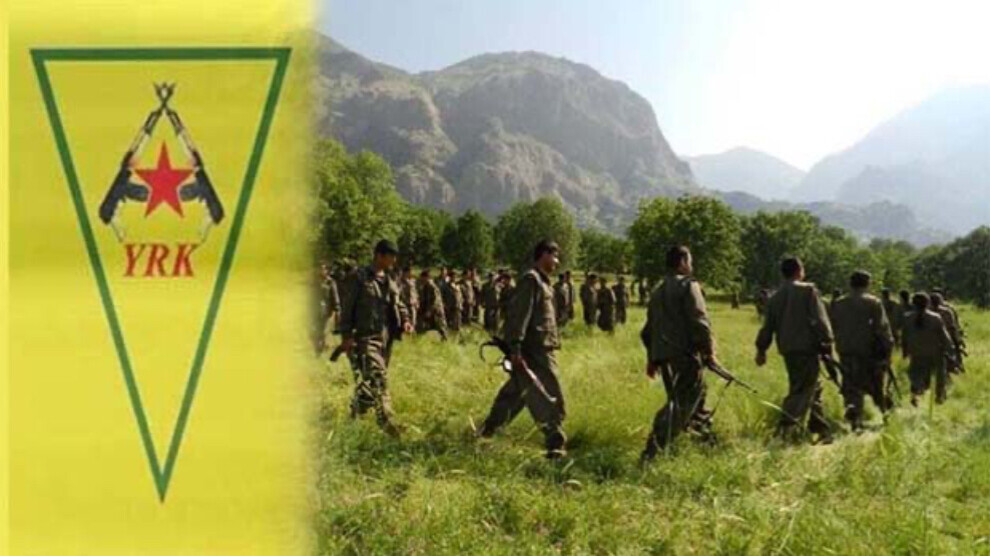 In a written statement, Eastern Kurdistan Forces (YRK) responded to the attempt by some media outlets "broadcasting on behalf of the Kurds" to legitimize the attacks, citing the PKK as the reason for such attacks, saying that they did not have any forces in the bombed areas.
The YRK Command's statement is as follows:
"From 3 to 6 October, reconnaissance flights were conducted in the rural areas of Pêncewîn, Çarta and Asos. The countryside around the village of Şêx Elmaran in Çarta was targeted at 2pm on 4 October. There was no information on whether there were casualties in this attack.
On the same day, between 6 and 7pm, Çarta countryside was bombed by Turkish state warplanes. The bombed sites have nothing to do with our forces. The patriotic people suffered material damage in the bombardment.
Some media saying to be "broadcasting on behalf of the Kurds" are targeting the PKK and our forces in order to legitimize the invading Turkish state's attacks in South Kurdistan. This is a sign of collaboration with the invaders. We invite these media to tell the truth about the attacks by the occupying state. There are neither our forces nor the PKK in the areas where the attacks took place."