Election results in Southern Kurdistan remain a mystery
Although a week has passed since the parliamentary elections of September 30 in South Kurdistan, there are still no official election results. The parties are contesting the unofficial results.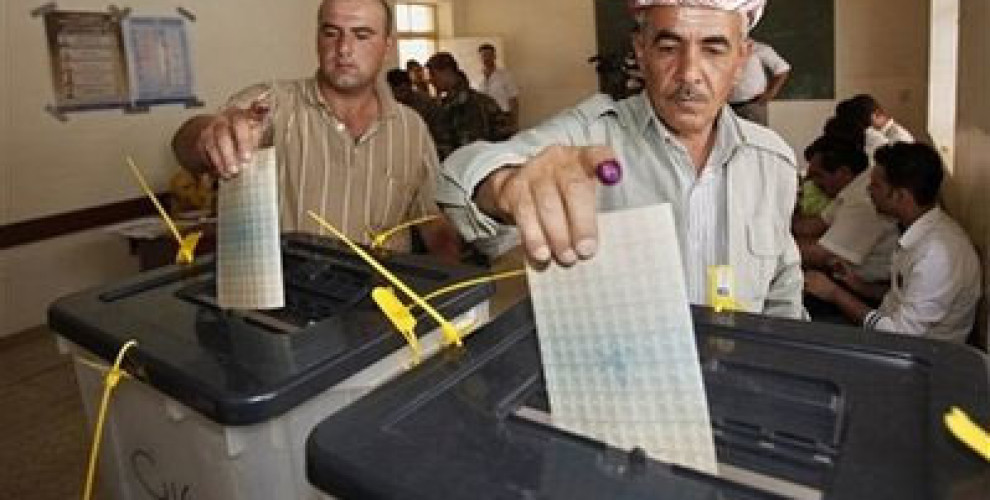 The wave of objections against the results of the elections in Southern Kurdistan continues to roll. Although more than a week has passed since Election Day, no official results have yet been announced. The Islamic Union of Kurdistan (Yekgirtu) has also filed an objection. In the opinion of Yekgirtu, the governing parties have distorted the results in their favor.
According to statements by the High Electoral Commission, the results should have been announced within 72 hours. However, this has not happened for a week. Instead, the statements of parties in which the results of the elections are already being rejected with allegations of electoral fraud are mounting.
The movement Nifşê Nû (New Generation) has announced that it will not participate in the parliamentary sessions, and after the Gorran movement, the Islamic Yekgirtu is now also contesting. The Yekgirtu Board of Directors had met for a special session under the chairmanship of Secretary-General Salaheddine Bahaaeddin. After the meeting it was stated that Yekgirtu rejected the election results due to irregularities: "The election process has been damaged due to irregularities and violations by the political parties in the region. The governing parties have illegally increased their votes, which is incompatible with either democratic or human rights. "
Counting not yet finished!
On the other hand, although a week has already passed, the high electoral commission declared that it had only counted 95 percent of the vote. According to unofficial results, the PDK is at 44, the PUK at 21, Gorran at 12, New Generation at 8, Komela Islami at 7, the Islah Alliance at 5 and the Serdem Alliance at a seat.
How will the government be formed?
After these results, the question arises, what can be formed for a government coalition. The political contradictions between PUK and PDK have deepened as a result of the dispute over the office of Iraqi president and the governorship of Kirkuk. The question arises at which level a consensus can be found for forming a government in this time of crisis.