Families denied the remains of Kurdish martyrs exhumed in Garzan
Only two bodies have been delivered to families after being exhumed from Garzan Martyrs' Cemetery.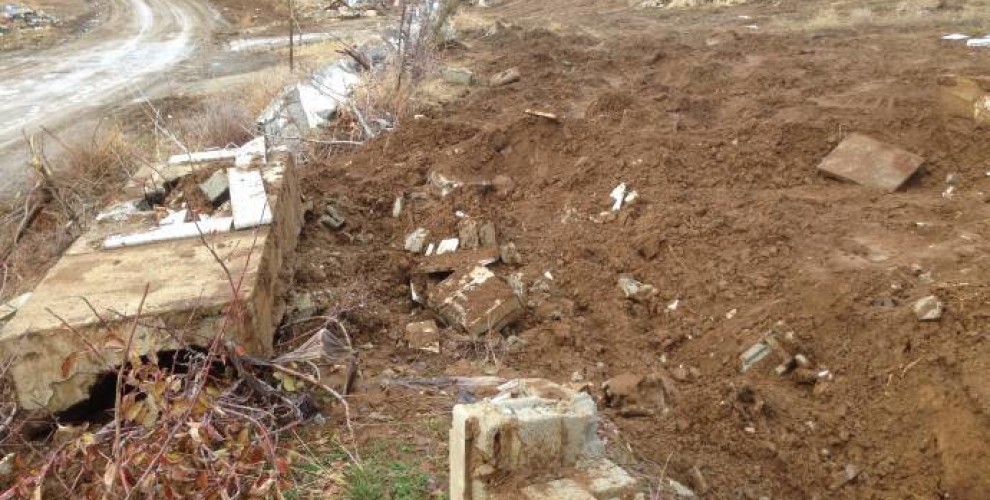 The fate of 265 out of 267 remains exhumed at Garzan Martyrs' Cemetery in the village of Oleka Jor in the Tatvan district of Bitlis on 19 December 2017 remains unknown.
Only the remains of Dilan Bingöl and Celal Övmen have been delivered to their families, 61 days after they asked for them.
It is not clear when the other 265 remains will be given to the other families. The families are fighting to have the bodies of their beloved released as did fight the family of Muzeyyen Gordemir (Berivan).
Gordemir's older sister, Şükran Sincar (also a Peace Mothers member) said that there would be no legal or human explanation for the removal of her brother's remains from Gerzan Martyrs' Cemetery.
Sincar stated that she strongly hoped to get her brother's remains during the month of Ramadan. "There is no meaning left for us to the end of Ramadan. This year's Eid came and went. All I wanted was to be able to go and visit my brother's grave the last day of Ramadan. It didn't happen, we were not able to get the remains of my brother".
Reminding that her brother lost his life in 1993, Sincar said: "We didn't know for years that actually there was a grave for my martyr brother. We found out years after he fell martyr that his remains were buried at Garzan Graveyard. We waited so long to know about this grave, and then one night they exhumed his remains from that graveyard. When a man loses his life, his body must stay where he was buried. In which book, in which religion it is said that you can go and open somebody's grave?"
We want peace, they want war
Sincar recalled that they had given DNA samples to the Institution of Forensic Medicine three months ago and said: "My brother's bones are important to us. No matter where they are, the government must give us the bones of our relatives. Three months after giving DNA samples and still they don't release the bodies. I don't want just the remains of my brother. There are remains of many people's brothers, sisters, daughters, sons and fathers. We want them all".
Emphasizing that they want peace, Sincar said: "We say peace and they increase the war. We say, enough".