Family of Zelal Kartal: We are proud she pursued honour
The parents of Zelal Kartal (Têkoşîn Amed), who carried out a self-sacrificing action against the centre of Turkish special forces in Lice, said they were proud of their daughter because she pursued honour.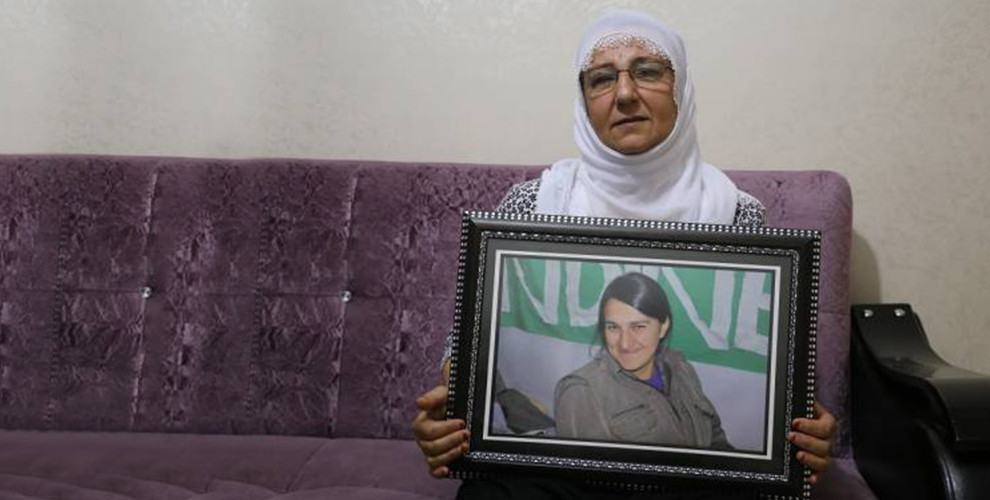 On September 10, Zelal Kartal (Têkoşîn Amed) carried out an action targeting the heart of the Turkish Special forces in Lice in protest at the destruction and massacres in Sur.
According to the related statement by HPG Press Office, the Angol (Duru) outpost in Amed's Lice district, which was the centre of many operations and ambush activity in Amed and its surroundings, that led the massacre of Kurdish people, was targeted by guerrilla Tekoşin Amed in an action of self-sacrifice on September 10, at 05.55 hours. 12 Turkish soldiers were killed in this action and 55 others were wounded.
In 1990's Kartal's family had to move from Silvan's Deyika village to Amed city because of the Turkish state's systematic policy of burning Kurdish villages to the ground. Three years after the family settled in Amed, Zelal came into the world in August 28, 1993. Kartal got a taste of the state oppression and pressures in her early childhood and decided to join the youth movement as an adolescent girl.
KARTAL'S MOTHER: SHE JOINED THE RANKS TO ENHANCE HER STRUGGLE
Speaking to ANF, Kartal's mother Afîfe Kartal said: "Zelal grew up with stories of migration and displacement. In the past she engaged in activities in Amed and joined the (guerrilla) ranks afterwards to enhance her struggle."
Mother of Kartal stated that the Turkish police kept a close watch over her daughter round the clock and pressurised her enormously, saying: "Before graduating from high school Zelal joined the ranks of the PKK and I am ineffably proud that she betook herself to the mountains."
"WE ARE PROUD"
The mother remarked that her daughter was very prudent in spite of her young age and continued: "I never felt regret even one single day. My daughter did not accept betrayal, she did not become a Turkish spy. My daughter lost her life and has become a martyr. I am very proud of this. She sacrificed herself for her people and her Leader. This block accommodates 24 families. The news of Zelal's martyrdom saddened all our neighbours the same as it hurt me."
FATHER: SHE WOULD CALL ME "HEVAL"
Kartal's father Sıddık Kartal told the following regarding his daughter: "Zelal was a successful and joyful woman. We never had an argument whatsoever. She used to call me "Heval" (comrade), because we were like friends to each other. When Zelal left I was in fact sad, but she pursued honour and therefore we are immensely proud of her. She lives on in the hearts of the Kurdish people, I know that."