Father on trial for attending son's funeral: I only buried my son
Turkish judiciary seeks to convict Hasan Birlik of "terrorist propaganda" over carrying the photo of his son who was brutally murdered and tortured by state forces in Şırnak three years ago.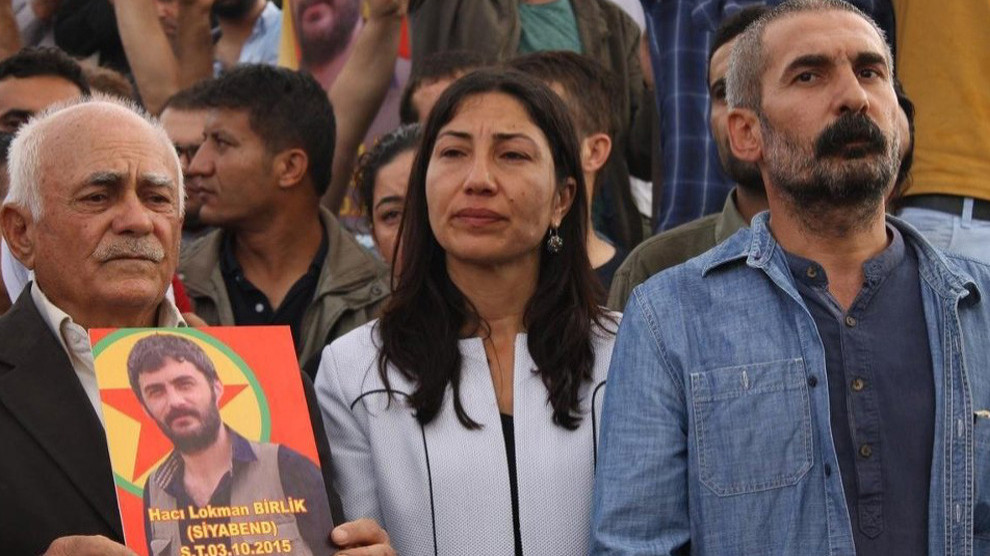 Haci Lokman Birlik was shot dead by the Turkish special operations police on October 3, 2015, in the Northern Kurdistan city of Şırnak with 28 bullets. The police then tied his lifeless body to an armored vehicle and dragged him through the city.
The Şırnak Public Prosecutor's Office opened a case against ten people, including Haci Lokman Birlik's father, Hasan Birlik, for allegedly "spreading propaganda for a terrorist organization". The charges are based on the defendants' carrying pictures of the brutally murdered young man at his funeral.
The defendants who stand trial for attending the funeral are Abbas Özbey, Abdulhalik Özcan, Bayram Erkan, Ramazan Baysal, Sadık Güngen, Sait Talay, Serhat Uğur (former chairman of the Eğitim-Sen Teachers' Union in Şırnak) and Uğur Kaya. Halit Güngen is additionally accused of "incitement of the population".
The first hearing in the case against 10 people was held at the 3rd Heavy Penal Court of Şırnak on Friday. While the defendants rejected the accusations, the court adjourned the hearing to November 22.
"I only buried my son"
"I only buried my son. I did not know that was a crime. How could I have ever committed a crime by doing this?" said Hasan Birlik on the allegations.
"We could not keep silent"
Former head of the Eğitim-Sen Teacher's Union in Şırnak, Serhat Uğur, said: "How Haci Lokman was dragged through the city was a profound fracture of the people's feelings here and caused great sadness. Everyone, friends, relatives, whoever flocked to the funeral. We could not keep silent. Nobody in the world could stay calm. There is no other country in which a father would stand trial for attending the funeral of his son."
RELATED NEWS:
https://anfenglishmobile.com/kurdistan/hsm-kurdish-people-s-honour-dragged-on-streets-birlik-will-be-avenged-12874
https://anfenglishmobile.com/kurdistan/grave-of-haci-birlik-also-ruined-by-state-forces-in-sirnak-17263
https://anfenglishmobile.com/kurdistan/policemen-pose-together-near-haci-birlik-s-dead-body-dragged-on-streets-12872
https://anfenglishmobile.com/kurdistan/demirtas-think-about-what-they-could-do-to-the-alive-12864
https://anfenglishmobile.com/kurdistan/haci-birlik-was-shot-by-dozens-of-bullets-12862