Fire in the camp housing Yazidis in Zakho
No loss of life or injuries reported in the fire.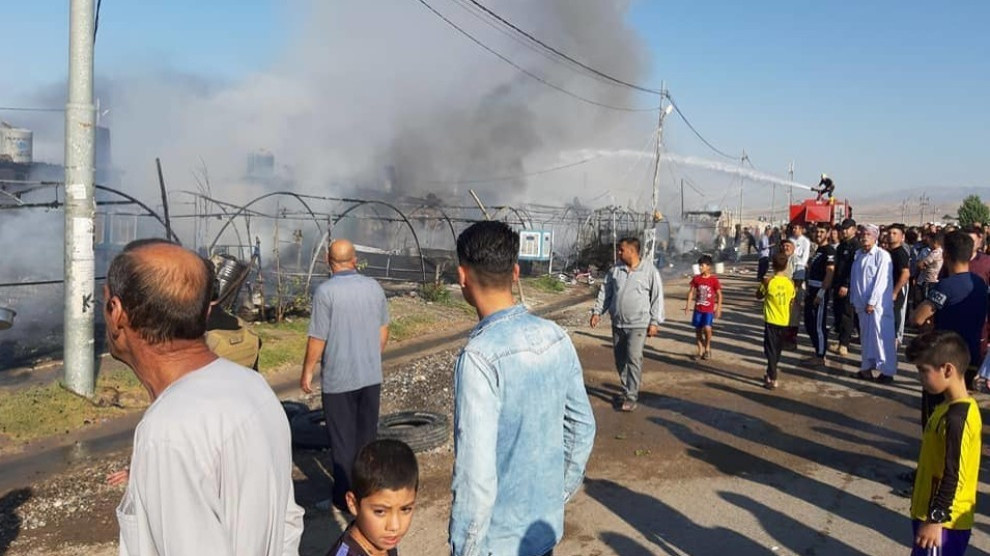 Fire erupted this morning in the Chemshiko Camp in Duhok's Zakho district which houses displaced Yazidis from Shengal.
The fire, which started at around 7 am, reportedly originated from an electric contact.
While no resident of the camp has suffered any harm, 15 tents burned to ashes in the fire which was extinguished by fire squads dispatched to the scene.