Five soldiers killed in guerrilla actions in Zap, Southern Kurdistan
At least five members of Turkish occupation forces have been killed in actions in the Zap region in the guerrilla-held Medya Defense Zones in southern Kurdistan (northern Iraq).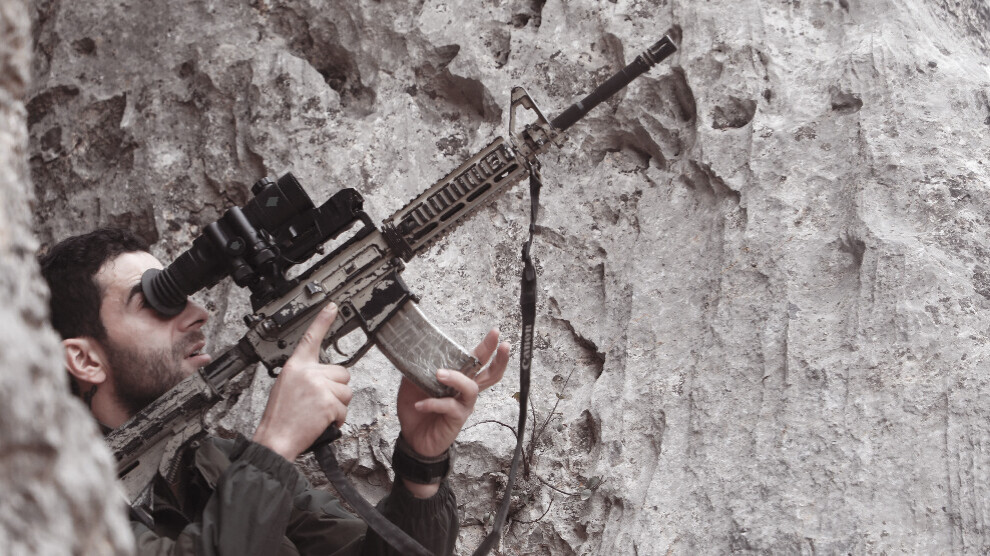 The HPG (People's Defense Forces) and YJA Star (Free Women's Troops) continue their actions against Turkish occupation forces in Southern Kurdistan.
According to the HPG statement on Monday, the latest guerrilla actions were directed against the Turkish troops in the areas of Çemço and Sîda in the Zap region. Both areas are in the Sheladize town in Amadiya district, where the Turkish army operates a major military base. From the Turkish military positions there, the guerrilla positions in Çemço were bombed at least 150 times with chemical weapons on 7, 8 and 9 December alone. In response, the HPG and YJA Star have been striking Turkish troops in Sheladize on a daily basis ever since.
The latest guerrilla actions in the area took place on Sunday. As the HPG reported on Monday, the guerrillas struck the invaders a total of five times in Çemço and three times in Sîda. All the actions were carried out by mobile teams with heavy weapons, and the HPG was able to safely establish the death of five soldiers. Three of the actions in Çemço were specifically directed against attempted attacks with prohibited bombs. In Sîda, a Turkish grenade launcher position was also struck and severely damaged by the guerrillas.
HPG further stated that in the face of massive resistance, the Turkish army carried out three bombardments with outlawed weapons against Çemço as well as the Girê FM resistance area. In addition, soldiers here again discharged toxic smoke from lit car tires and other plastic material into underground tunnels belonging to the guerrillas. The area around the village of Sîda was bombed eight times by Turkish warplanes. In Saca and at Kurojahro, HPG recorded eight air raids by attack helicopters. In Çemço and Girê FM as well as in the Karker area, the HPG recorded intensive bombardments with tanks, howitzers and heavy weapons throughout the day.