General strike launched in East Kurdistan
A general strike has been launched as part of the mass anti-government protests in Iran and East Kurdistan that have been going on for more than two and a half months.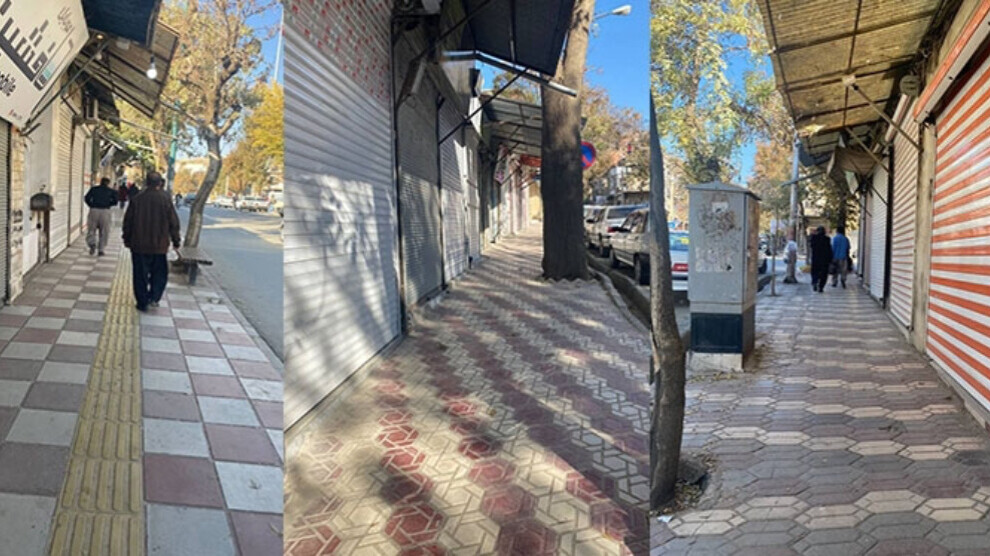 Answering the call of the PJAK (Kurdistan Free Life Party) and other East Kurdistan parties, a general strike has been launched across Iran to support the people who are subjected to the violent attacks of the Iranian state and to show solidarity with protestors.
Shops have been closed in many cities on Thursday. Images circulated on social media networks show that there is broad participation in the strike.
High level of participation is observed especially in East Kurdistan cities such as Sine, Kirmaşan, Urmiye, Bane, Meriwan, Mahabad, Seqiz, Diwandere, Rewanser, Bukan, Nexede, Ciwanro, Kamiran, Qurwe, Piranşar, Serpêlî Zehwa and Shino.
In the city of Mashhad as well, people closed their shops in support of protestors.
An unprecedented popular movement has been taking place across Iran since the murder of 22-year-old Kurdish woman Jina Mahsa Amini by the notorious morality police in Tehran on September 16.
Last week, more than 50 people were killed by state forces in East Kurdistan.
According to Iran Human Rights Organization, at least 416 people, including 51 children, have been killed across the country since the beginning of the protests.
Other oppositional sources claim that the death toll has reached 640. They published an online list of 516 people who have been killed so far.