Guerilla launches offensive in Heftanin: 8 soldiers killed
The Turkish army has been trying since August to occupy the guerrilla zone Heftanin in southern Kurdistan. The HPG launched an offensive to counter this operation. In this context, eight soldiers have been killed.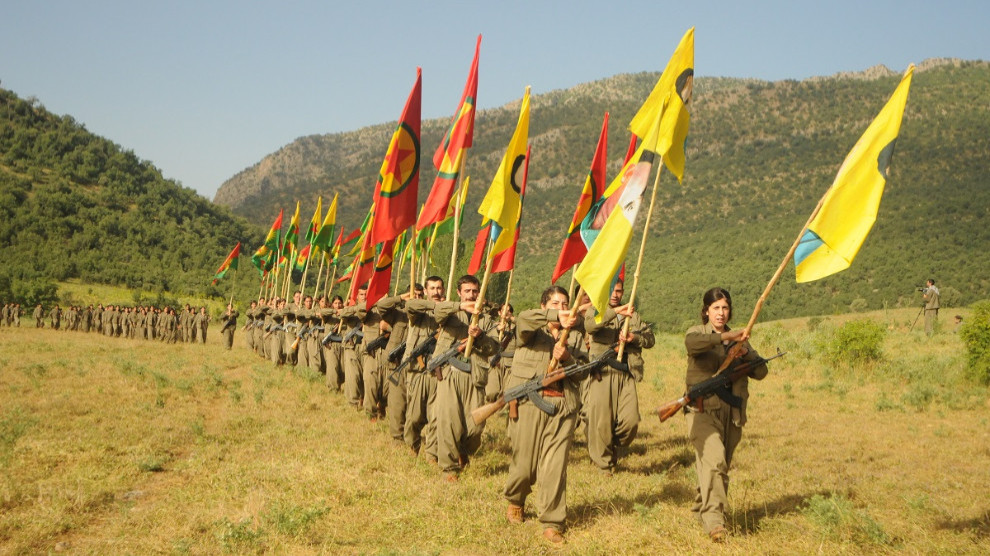 The Press Office of People's Defense Forces (HPG) provided the following information about their latest actions and the attacks of the Turkish army.
Guerilla Offensive in Heftanin
Heftanin State Command has launched the "Cenga Heftanin" [Heftanin Battle] Offensive in response to the invasion operation launched by the Turkish invasion army against Heftanin region of Medya Defense Zones on August 23.
The enemy has been hit hard in actions with technical creativity and selfless strike method since the first day of the operation, and their advance in the area has been stopped. The unification of Apoist conscience, sacrifice and determination with tactical richness and creativity has manifested the success of today's guerrilla and proved that there is no obstacle that Kurdistan Freedom Guerrilla cannot overcome. In this context, with the new operational process, our forces started the Cenga Heftanin Offensive by carrying out effective actions against the Turkish invasion army on September 12 and 13.
On September 12, a Turkish military unit on Hill Partizan was struck from close range. Three soldiers were killed in the action, one military position was completely destroyed.
On September 13, an operation unit on Hill Siser was simultaneously struck from two sides. Four soldiers were killed, many others injured.
On the same day, our forces struck a bulldozer paving the way between Hill Siser and Hill Hêliz. The bulldozer was destroyed, a soldier in it was killed.
The Turkish army transported the dead and wounded with Sikorsky helicopters and then bombarded the areas of Partîzan and Geliyê Pisaxa at random with attack helicopters.The guerrilla units involved in the actions were able to withdraw without losses.
Military operation in Dicle
The HPG statement continued, reporting about a military operation launched on 9 September in the Gorsê area in Dicle (Piran) district of Amed (Diyarbakır). Accordingly, two guerrilla fighters were martyred in this operation which was supported by attack helicopters and retreated on September 10.
Village attacked with heavy weapons
On the same day, the village of Pirejman was surrounded by the Turkish army with armored vehicles brought from Beyaz Çeşme and Berik outposts. Following an attack against the village with heavy weapons, Turkish military forces carried out raids in the village, attacked the residents and detained some of them.
Air raid on Gorse
On September 5, attack helicopters of the Turkish army shelled the Gorse area, which resulted in no loss in guerrilla ranks but caused a fire in the area.
Air raid on Qandil and Heftanin
On September 13, the areas surrounding the villages of Kozine and Balayan in Qandil region and the Geliye Pisaxa area in Heftanin region in Medya Defense Zones were bombed by Turkish fighter jets. Guerrillas suffered no losses in these bombardments.