Guerrilla actions in memory of Seyit Evran
YJA Star and HPG guerrillas carried out a series of actions against the Turkish occupation forces in Southern Kurdistan (Northern Iraq) in memory of Seyit Evran who died on 22 September.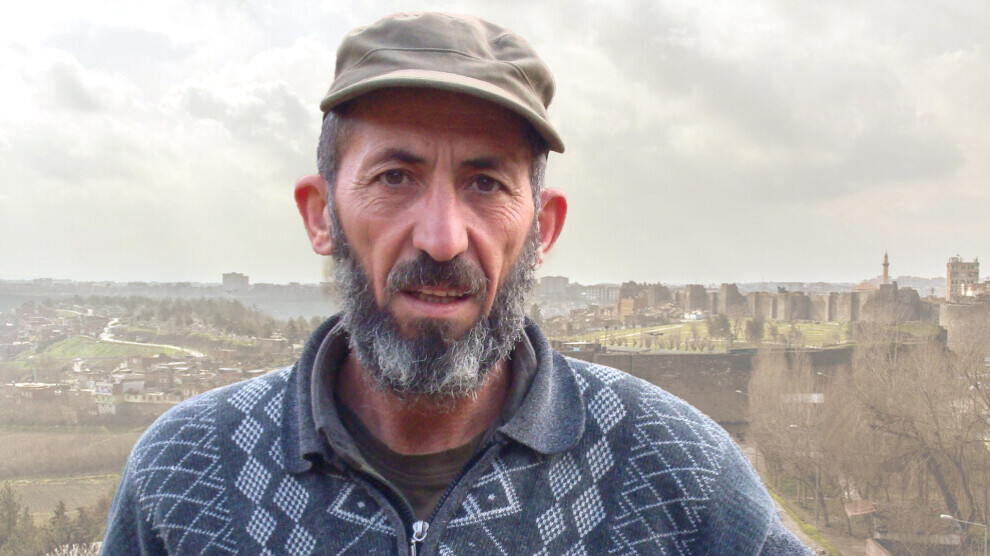 YJA Star (Free Women's Troops) and HPG (People's Defence Forces) continue the resistance against the Turkish invading forces in the guerrilla-held Medya Defense Zones in southern Kurdistan (northern Iraq).
The HPG Press Center statement on Thursday paid tribute to revolutionary Seyit Evran who died in North-East Syria on 22 September. "We respectfully commemorate our comrade Seyit Evran, who took over the resistant essence of the mountains of Kurdistan and carried it to all places. Through the masterful use of his language and pen, he defended our people on the ideological front against special war and capitalist modernity. The voice of free life for which Comrade Seyit Evran fought without ceasing for 33 years will always echo in the mountains of Kurdistan. It will be carried to all places in Kurdistan and crowned with the final victory."
"In actions carried out in memory of Comrade Seyit, three occupiers were punished, a drone loaded with explosives and a generator were destroyed, and a shovel, a van and an armoured vehicle were hit. In addition, our forces intervened twice against helicopters and attacked and hit the occupiers 22 times," said the statement, which detailed the actions as follows:
Zap
On 26 September, a van of the Turkish occupation forces moving between the resistance areas of Saca and Kurojahro was hit by the guerrillas with heavy weapons.
Şehîd Delîl, Western Zap region
In the Girê FM resistance area, a Turkish army generator was destroyed, and an armoured vehicle was damaged on 26 September.
In the Girê Cûdî resistance area, YJA Star guerrillas carried out 14 actions with heavy weapons in the past two days. On 26 September, a sniper shot down a drone loaded with explosives above a tunnel facility. On the same day, a soldier was killed by a sniper. On 27 September, YJA Star guerrillas stopped a shovel excavator by striking it with heavy weapons. On the same day, guerrillas carried out two more actions with heavy weapons.
In the Girê Amêdîyê resistance area, the occupation forces were struck twice with heavy weapons on 26 September. On 27 September night, the guerrillas intervened twice with heavy weapons against helicopters over the area. On 27 September evening, two soldiers were killed in an action with semi-automatic weapons.
Metîna
In the Girê Orte resistance area, the occupation forces were hit with heavy weapons on 24 September. On 25 September, the guerrillas intervened with assault rifles and semi-automatic weapons against a Turkish unit bombing a tunnel. On 27 September, an action with semi-automatic weapons targeted an advancing unit in the area.
Xakurke
In the Şehîd Bêrîtan area, an advancing squad of the Turkish army was struck with assault rifles and semi-automatic weapons on 23 September.
Traitor punished in Botan
A traitor was punished in Botan on 15 September. The traitor is Nazmi Sümer, born in 1975, from the village of Sîxurpaşa in Şırnak's Beytüşşebap district, located in the Kato area of Botan. Sümer reportedly collaborated with the enemy. Due to his denunciation, guerrillas Îrfan Dîrok (Akif Turan), Şoreş Karer (Çavuş Abbaszade), Baran Bilbêsî (Bayram Hakseven) and Devrim Doğan (Ahmet Karaaslan) died in 2018.
HPG stated that Sümer came from a patriotic family and, above all, betrayed his origins: "He continued to collaborate with the enemy and informed the enemy about the guerrillas' locations in the Kato area. The Kurdish people and every Kurdish individual must be vigilant in the face of the Turkish state's attempts to recruit agents among the population. No one must allow themselves to be used by the enemy, everyone must show a clear stance against collaboration and betrayal. Many mistakes are forgivable, but betrayal that leads to the death of freedom fighters cannot be excused," stated the HPG.
Attacks by the Turkish army
The guerrilla tunnels in the Girê Amêdî area were bombed twice by drones on 26 September, and prohibited explosives were used on 26 September. The Metîna region was bombed twelve times by fighter jets on 27 September, affecting the areas of Gundê Bazê, Gundê Beşîlî, Gundê Dergelê, Gundê Golka and Girê Ortê. Metîna and the western Zap region were attacked by attack helicopters on 27 September. Artillery attacks were carried out on Zap, West Zap, Metîna and Xakurke.