Guerrilla cameras capture Turkish soldiers fleeing with mules
Soldiers of the invading Turkish state were seen escaping with the mules they usurped.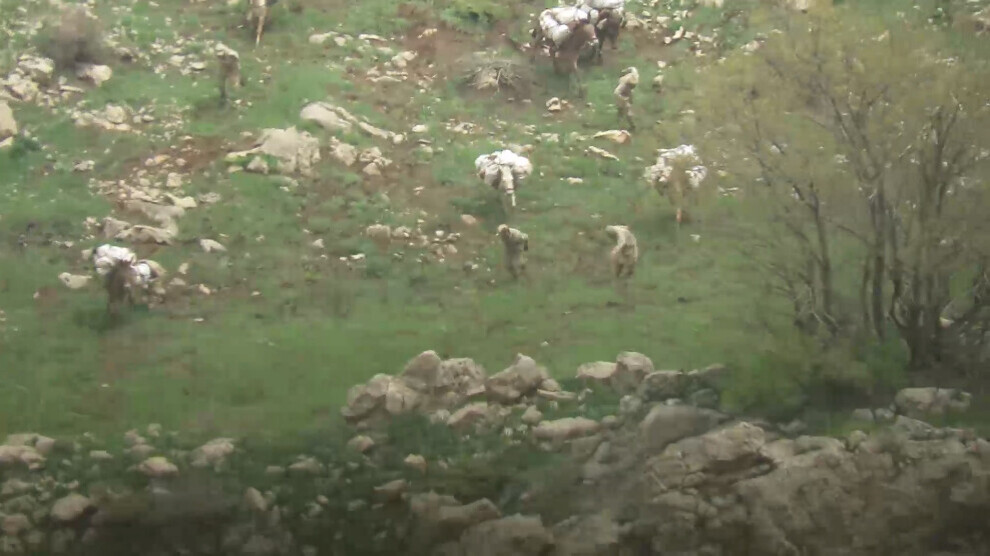 Since April 17, the Turkish army has been carrying out an invasion attack against the guerrilla-controlled Medya Defense Zones in southern Kurdistan (northern Iraq).
Drones, warplanes, helicopters, missiles, as well as thousands of ground troops, KDP forces, village guards, and agents, are deployed in the occupation. According to guerrilla reports, the Turkish army frequently puts village guards forward in its war against guerrilla forces.
Despite all of this military strategy, the Turkish army suffers enormous losses on a daily basis. The guerrillas are now targeting unmanned aerial vehicles and helicopters. Images coming through from the ground also prove this. Because the army cannot be protected by aerial vehicles, they transport supplies on mules that they usurped from the locals.
The guerrilla cameras captured the stress and panic of the invading Turkish soldiers who fled after an attempt to settle near Martyr Cudi Hill in Zap.