Guerrilla commander Rêber Roboski: Turkey won't succeed
Rêber Roboski, who was the commander in the Karker region of Zap, said, before falling a martyr, that there would be great resistance and that the Turkish state would not succeed.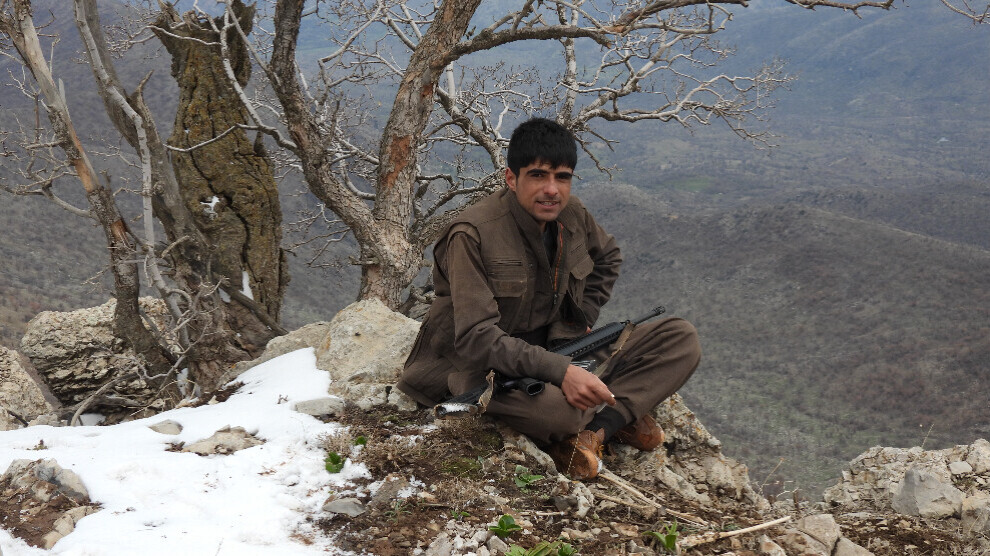 Martyr Rêber Roboski fought in the Zagros for many years, inflicting heavy blows to the enemy, especially in the many actions he carried out in the Zap. Commander Roboski was in the war tunnels in Xeregol in 2017 and Zap in 2022.
Before the new invasion attacks launched in April of this year, he told ANF: "I want to state that I am ready as a guerrilla. In these processes, the enemy attacks are very intense, and most of them have been frustrated by the guerrillas. I must state that I am ready, like all my comrades, for a war that may take place. We will not allow the invading Turkish army to fulfill their dreams of occupying Kurdistan. On this basis, I trust myself completely. No matter which way the enemy tries to hit us, it will be in vain. No matter what style and method they try to use against us, we will reject them strongly with the experience we have gained from our history. Thanks to these experiences, I feel ready to fight to the end."