Guerrilla Dilbirîn: Heftanin will be the grave of the invaders
YJA STAR guerrilla Dunya Dilbirîn said that the role played by women guerrillas in the reconstruction was very evident in the war in Heftanin.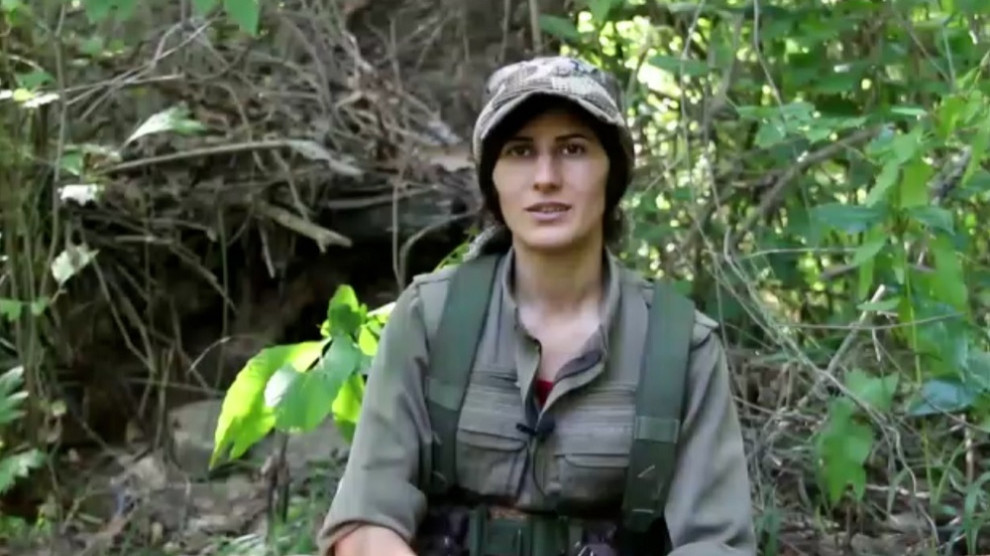 Dunya Dilbirîn is one of the guerrillas fighting against the Turkish invaders in the area of Xantur as part of the Battle of Heftanin Operation. She said that the Turkish army faced the historic resistance of the guerrillas despite their enormous technical superiority and uninterrupted bombardment. Guerrilla Dilbirîn said: "As the resistance grew, the belief in victory increased and the whole technology came to nothing. Comrade loyalty, moral motivation and faith further strengthened our resistance."
The guerrilla fighter said that guerrillas, with their unshakable will, have dealt a heavy blow to the occupiers and added: "There is nothing more honourable than fighting in these positions, being a martyr, and embracing the ideals of martyrs. We know that we will succeed. We have full faith. Heftanin will be the grave of the invaders."
Noting that women played a leading role in this resistance, Dilbirîn said: "Women friends have played a great role in Bektoria, Dûpishk, Martyr Viyan, Pîrbila and Şeşdara. The role played by women friends in the reconstruction has been very evident in the war in Heftanin. Even while they were falling martyr, these comrades played the highest role. As their successors, we will lead Cenga Heftanin to victory."