Guerrillas hit Turkish soldiers in Xakurke
Guerrilla forces continue hitting the occupant Turkish army elements in Kurdistan territory.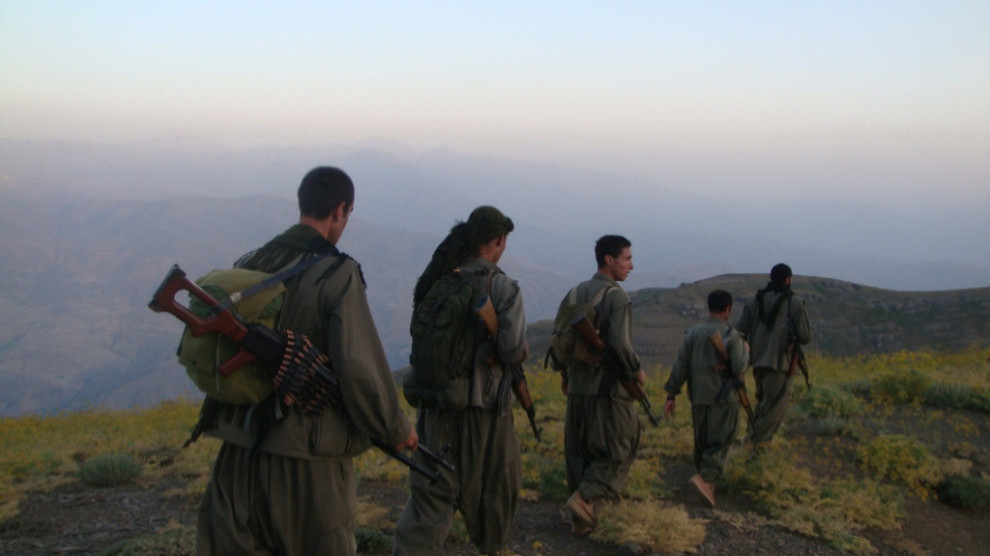 The Press Office of People's Defense Forces (HPG-BIM) released a statement announcing the details of actions carried out by guerrillas against Turkish military units in Xakurke region of southern Kurdistan, northern Iraq.
According to the statement, guerrillas hit Turkish soldiers in Xakurke as part of the Martyr Bager and Martyr Ronya Revolutionary Campaign on December 25.
The statement said the following;
"Our forces targeted the soldiers stationed on Hill Şehit (Martyr) Axin at 10:30. While the positions and shelters of the enemy forces were struck effectively, the number of casualties couldn't be clarified.
Our forces carried targeted the soldiers on the hill for the second time at 12:30. The number of soldiers killed or wounded here couldn't be clarified.
Following the action, Turkish fighter jets bombarded the area at random at around 14:30. Our forces suffered no losses or injuries as a result of the bombardment."