Guerrillas vowed to defend South Kurdistan from Turkish attacks
Guerrillas vowed to defend South Kurdistan from the Turkish state attacks.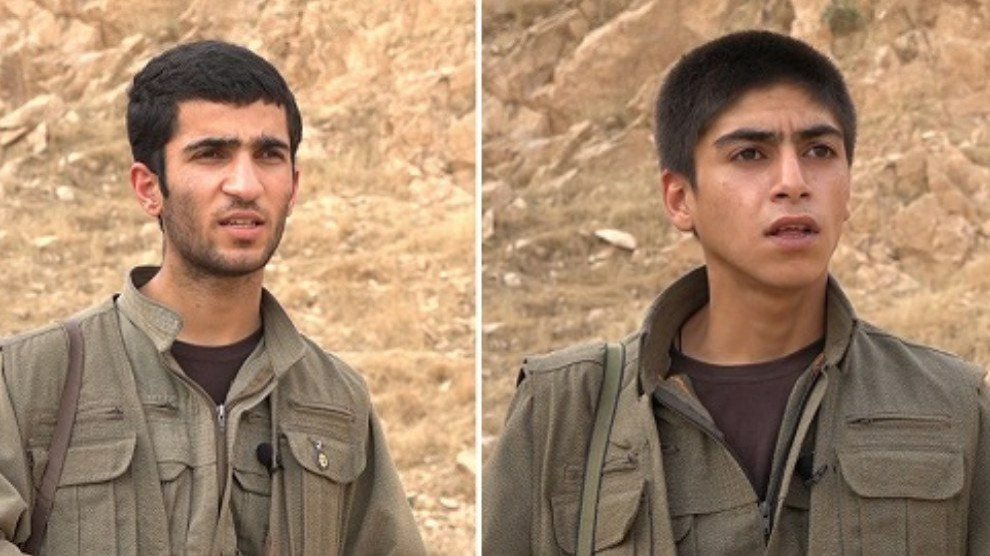 Clashes between the Turkish state and the HPG guerrillas continue. 
The Turkish state is attempting to occupy South Kurdistan but it has been repelled by the guerrillas. Stating that they are repelling the Turkish state together with the people, the guerrillas told ANF how they resisted the occupation. 
Dersim Sakine, who joined the guerrilla ranks from South Kurdistan, stated that the people should see what the enemy's aim is, "Our people should know who the enemy is fighting with. The Turkish state started a war in South Kurdistan in order to hit the Freedom Movement. Their aim is to destroy the Kurds. The people should see the reality of the invaders well and refuse to accept it."
Guerrilla Sakine continued: "These attacks are not only against the PKK, they are against the entire Kurdish people. They are bombing the territory of Kurdistan every day and forcing the Kurds to live as refugees on their own land. As a result of the bombardment carried out by the Turkish state, children and civilians are dying. They are massacring the people of the region. Yet they said 'We bombed the bases of the PKK' . The Turkish state is deceiving itself with these policies. They are attacking the people using the name of PKK. But let the Kurdish people know very well that we are fighting for the people of Kurdistan and its land. Our South Kurdistan people should rebel against the invaders with the spirit of Şêladîzê. The people and the guerrilla must complement each other. Kurdish youth should turn their direction to the mountains and defend their land against this occupation."
The aim is to invade South Kurdistan
HPG guerrilla Helo Helmet said that the occupation military operation carried out by the Turkish state in South Kurdistan is increasing by the day. 
"To prevent the occupation, we must protect our land. Every Kurdish youth should do so and resist the occupation. South Kurdistan people must rebel against the occupation with the spirit of Şêladîzê. We will defend our people and our land."