HDP-DTK delegation met Nechirvan Barzani
The HDP-DTK delegation met with President of Kurdistan Region Nechirvan Barzani. The meeting between the delegations are closed to the press.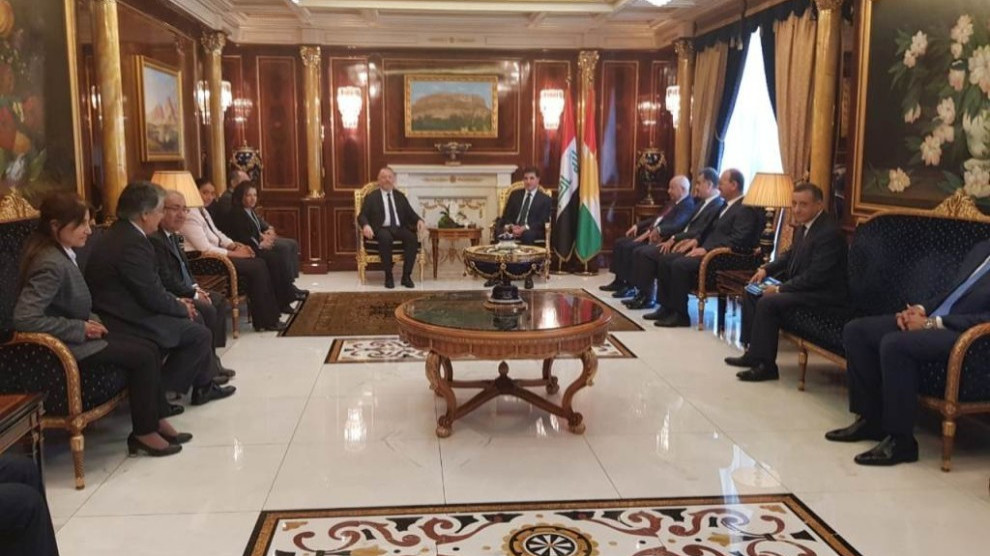 The delegation made up of HDP co-chair Sezai Temelli, Democratic Society Congress (DTK) co-chair and Agri Deputy Berdan Öztürk, HDP Group chair and Mersin Deputy Fatma Kurtulan, deputy co-chair Nazmi Gür, co-spokesperson for Foreign Relations Commission and Batman Deputy Feleknas Uca, Amed Deputy Imam Taşçıer met with the President of Kurdistan Region Nechirvan Barzani.
Together with Nechirvan Barzani, were Kurdistan Region Presidency Office Specialist Karim Sinjar, Kurdistan Regional Government External Relations Officer Sefin Diza, Turkey and Kurdistan Regional Relations Officer Ebdulselam Rashid, KDP Relations Committee Officer Eli Hisen.
 The meeting was closed to the press and preceded a meeting at the Kurdistan Region Parliamentary Presidency.