HDP Hakkari candidate Güven sends letter from prison
"I am sure we will win this election if we stand together".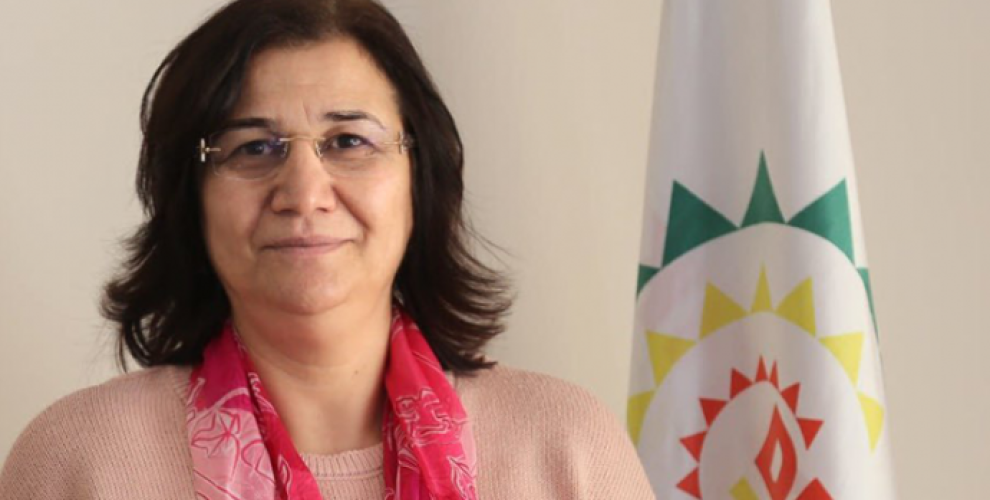 Democratic Society Congress (DTK) Co-Chair Leyla Güven sent a letter from Diyarbakır E-type Closed Prison. She was arrested after security forces raided her house in Amed on 22 January.
In the letter she sent to the Mesopotamian Agency (MA), she spoke about her nomination as candidate for the HDP in Hakkari.
Güven wrote: "I convey my greetings, affection and respect from my heart to Amed. With the strength and morale we receive from our people and from our struggle, we will show great resistance and determination to continue the struggle as our people have committed us to do".
Building a new future together
Güven continued: "For many years we have witnessed genocidal operations against elected politicians and against our people. We have seen how they have tried to prevent us from carrying out democratic politics. We have always clearly demonstrated our desire to carry out our legitimate struggle within the frame of democratic politics and honorable peace. Who stands for peace and who stands for war emerged clearly and unambiguously. Sixteen years of AKP government have meant spilling blood to our people and all people of Turkey. The 24 June elections - continued the HDP candidate - provide an opportunity to finally get rid of this unlawful regime. We will bring a new life and a bright future to the peoples of Kurdistan and Turkey, breaking the polarisation and marginalization created among them. Kurds, Turks, Laz, Circassians, Alevis, women, youth and labourers, all together we will bring a new future".
We will win in Kurdistan
The letter ended with these words: "As a candidate in Hakkari, I shall serve the people and prove I deserved this honourable position. We call on all our women comrades and our youth; they must carry out election work in Kurdistan without compromising our principles. I embrace all of you with heartfelt love in the belief that we will win in Kurdistan, together with our people, women and youth".