HPG: 12 soldiers killed, 2 helicopters damaged in guerrilla areas
HPG and YJA Star guerrillas continue inflicting heavy blows on the Turkish occupation army in the guerrilla areas in southern Kurdistan.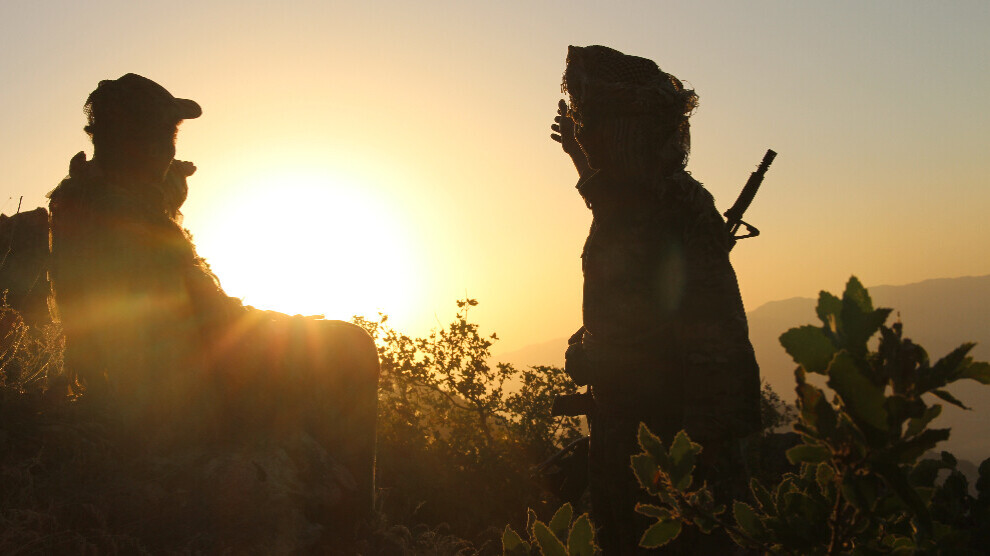 YJA Star (Free Women's Troops) and HPG (People's Defence Forces) continue the resistance against the Turkish invading forces in the guerrilla-held Medya Defense Zones in southern Kurdistan (northern Iraq).
According to the HPG Press Center statement on Thursday, at least twelve members of the Turkish invading forces were killed and seven others injured in several actions carried out by the guerrillas in the last 48 hours. The guerrillas also targeted several helicopters carrying airborne troops and forced the aircraft to turn around, damaging two of them. At least eleven positions were attacked and some severely damaged.
Most of the actions took place on 13 September on the western front of the Zap region, primarily in the Girê Cûdî and Girê Amêdî resistance areas.
A sniper unit of the YJA Star shot down a drone loaded with explosives and managed to fatally hit several soldiers moving in the terrain. One of them was shot dead while trying to install a surveillance camera. The YJA Star guerrillas also hit two military tents, which were completely destroyed by artillery. At Gire FM, the expansion of enemy positions was stopped by the guerrillas striking the construction machinery used in the process.
The HPG and YJA Star guerrillas also carried out several actions in Metîna. Near Girê Çarçel, the guerrillas infiltrated a shelter of Turkish troops and struck three military personnel inside from close range with light arms. According to HPG, one of the military personnel was fatally shot, and the other two were injured. In addition, two transport helicopters were hit and damaged by the guerrillas with heavy weapons in Metîna.
In Xakurke, two soldiers were killed in a guerrilla sabotage action in the Ermûş area. According to the HPG, the guerrillas did not suffer any casualties in any of the actions mentioned in today's statement.
Regarding the attacks by the Turkish army, HPG said that the Gare region was bombed at least eleven times by warplanes on Wednesday. According to the statement, the targets were the areas surrounding the villages of Gûzê, Ergenê, Kanîsarkê, Xêrê, Bilindbazê and the Deşta Kafya area.
Further attacks by Turkish attack helicopters were directed against Girê Cûdî and Girê Amêdî in Zap and parts of Metîna. The Turkish army also carried out artillery attacks on Zap, Şehîd Delîl and Metîna regions.