HPG: 31 Turkish soldiers killed, many vehicles destroyed
According to HPG, at least 31 soldiers of the Turkish army were killed in guerrilla actions in Southern (Bashur) and Northern (Bakur) Kurdistan.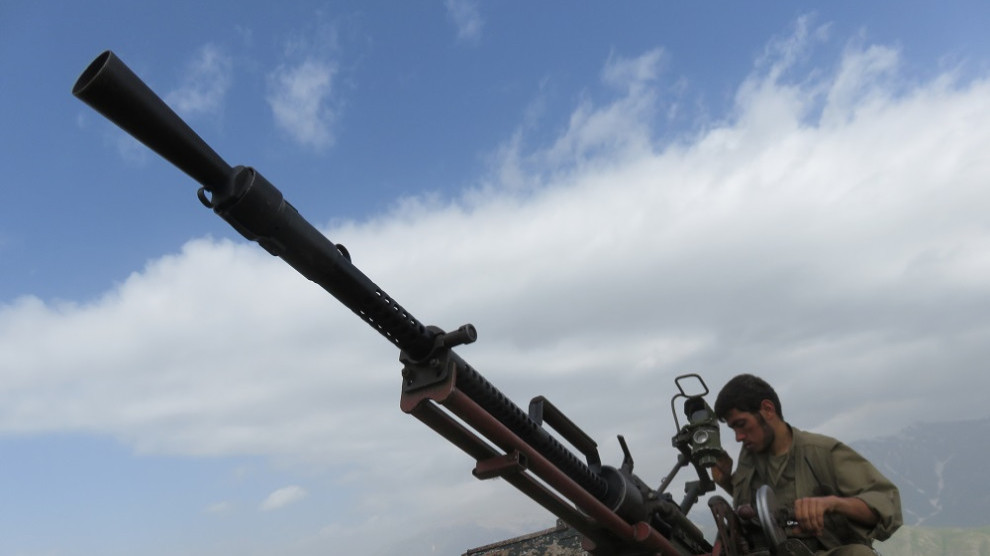 The Press Centre of the People's Defense Forces (HPG) released a statement announcing the details on the latest guerrilla actions in Northern and Southern Kurdistan. The statement starts with a list of resistance actions in the guerrilla area of Heftanin, where the Turkish army started an invasion operation last week.
According to the statement, guerrillas carried out a sabotage action against a Turkish military unit on Hill Şehîd Bêrîvan on 23 June. Two soldiers were killed and two others were injured here.
This morning a soldier was assassinated on Hill Dupişk.
At seven o'clock this morning, a unit of the women's guerrilla YJA-Star targeted a group of soldiers who were on their way from Hill Şehîd Bêrîvan to the Şehîd Dersim area. Effective strikes at close range from three sides left ten soldiers dead. Guerrillas prevented the Turkish army from recovering the casualties from the scene for a long time.
The HPG statement says: "Since yesterday evening, the Turkish occupying army has been bombing the Geliyê Pisaxa and Şeşdarê areas with howitzers, attack helicopters and fighter jets. This morning, fierce battles broke out in Şeşdarê area between our forces and the occupying forces. Further information will be released once available."
Guerrilla actions in Şemdinli
In Şemdinli district of Hakkari, guerrillas carried out a sabotage action on 22 June against a Turkish military vehicle on the road between the Xapuşkê and Silort outposts. While the vehicle was completely destroyed, the number of dead and injured could not be determined.
On 23 June, a soldier was shot dead by the YJA-Star in the Girê Şikêr area. The area was subsequently bombarded by the Turkish army with howitzers, mortars and tanks.
Soldiers and counter-guerrillas killed in Şırnak
In the region of Mount Cudi in Şırnak countryside, YJA-Star guerrillas carried out a sabotage action against a military convoy of armoured vehicles. The convoy was driving from Korsê Kiça area towards the Şırnak city. One armored vehicle was completely destroyed, 13 soldiers killed here.
The HPG declaration continues: "The people who are building a military road in Cudi region between the areas of Sefine and Dergulê have been warned several times by our forces so that they do not collaborate with the enemy. Against these counter-guerrillas, who did not heed our warnings, a punitive action took place on June 16. As a result of this action, four counter-guerrillas were punished. The Turkish occupying state presents these people as civilians and tries to cover up their collaboration against the people of Kurdistan, its nature and guerrilla.
Also on June 16, four vehicles, an excavator and a transporter used in the construction of a military road leading to the Navsera Cûdî area were set on fire and destroyed. The people working there have been warned once again by our forces."