HPG: 5 soldiers killed, 4 others wounded in Amed
HPG reported continued actions by guerrillas and air strikes by the Turkish army in Kurdistan territory.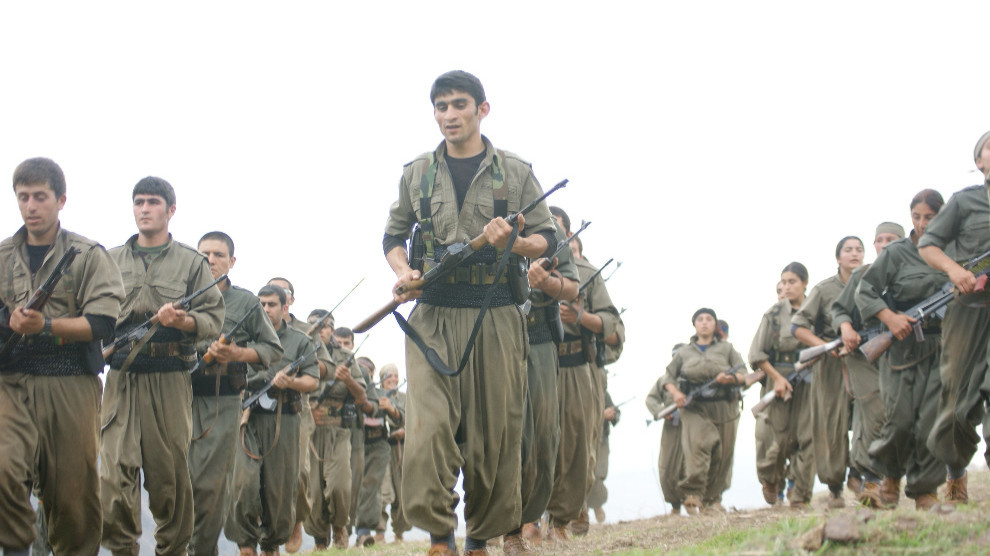 The Press Office of People's Defense Forces (HPG-BIM) released a statement providing information about an action carried out by guerrillas against the Turkish army in the countryside of Amed (Diyarbakır) province, and airstrikes by the Turkish army in South Kurdistan lands.
According to the statement, guerrillas carried out a sabotage action targeting an armored vehicle of the Turkish army on move on Amed-Bingöl road at around 7 pm on April 25 evening.
The Turkish armored vehicle was targeted and heavily damaged near the village of Kılebere in Lice district, while 5 soldiers in it were killed and 4 others wounded.
Following the action, Turkish forces were able to burst on the scene only with the support of reconnaissance aircraft and retrieved the dead and wounded soldiers that were then taken to Lice in ambulances.
HPG guerrillas suffered no losses as a result of the action, the statement added.
AIRSTRIKES IN METINA AND GARE
HPG-BIM reported continued air raids by the Turkish army against guerrilla-held Medya Defense Zones in southern Kurdistan, northern Iraq.
Accordingly, aerial bombardments targeted Hill Hakkari area in Metina region at 10:30 on April 30, and the Çırav area in Gare region at 20:30 yesterday evening.
The statement added that the bombardments did not cause any losses or injuries in guerrilla ranks.