HPG: 5 Turkish soldiers killed in South Kurdistan
HPG/YJA Star guerrillas hit the Turkish army in South and North Kurdistan.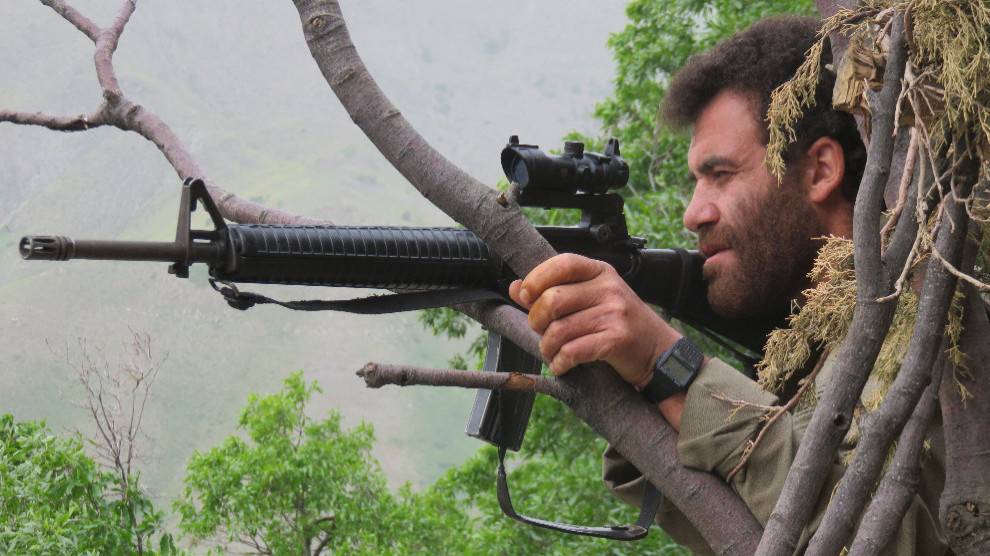 The Press Office of People's Defense Forces (HPG) released a statement announcing the details of the actions carried out by guerrillas in the scope of the 'Battle of Heftanin' campaign against the Turkish occupation operation ongoing in the guerrilla-held Medya Defense Zones in southern Kurdistan (northern Iraq).
According to the statement, three soldiers of the Turkish army were assassinated on Hill Dupişk at noon on June 25.
On the same day, guerrillas targeted the positions of Turkish units stationed in the region. The number of casualties couldn't be clarified.
Again on June 25, guerrillas targeted the Turkish soldiers on move from Martyr Şehmus and Martyr Şexmus areas to Martyr Cudi and Martyr Dersim areas in the afternoon. While it couldn't be determined how many soldiers were killed or wounded here, a guerrilla fighter named Nucan fell as a martyr.
One other Turkish soldier was assassinated in this area.
On the other hand, Turkish jets shelled the Şeşdera area and vicinity of the Minine village at night. A guerrilla fighter named Zerya was martyred after fighting to the last bullet against the Turkish forces.
As part of the Martyr Bager and Martyr Ronya Revolutionary Campaign, guerrillas hit the Turkish soldiers stationed on Hill Lelikan in Xakurke region of Medya Defense Zones at 12:00 on June 25. One soldier was assassinated here.
In Northern Kurdistan, guerrillas destroyed a base station in the village of Bercum in Hizan district of Bitlis at 06:30 on May 25.
On June 8, clashes erupted between guerrillas and Turkish forces in the area of Deşta Silopiya in the region of Mount Cudi in Şırnak countryside. A guerilla fell a martyr during the fighting in this area.
At 23:30 on June 25, Turkish jets shelled the area of Saca in Zap region of Medya Defense Zones, said the statement and added that guerrillas suffered no casualties as a result of these bombardments.