HPG: 5 Turkish soldiers were killed in Zap
HPG and YJA Star guerrillas continue their actions against the Turkish occupation army in the guerrilla areas in southern Kurdistan.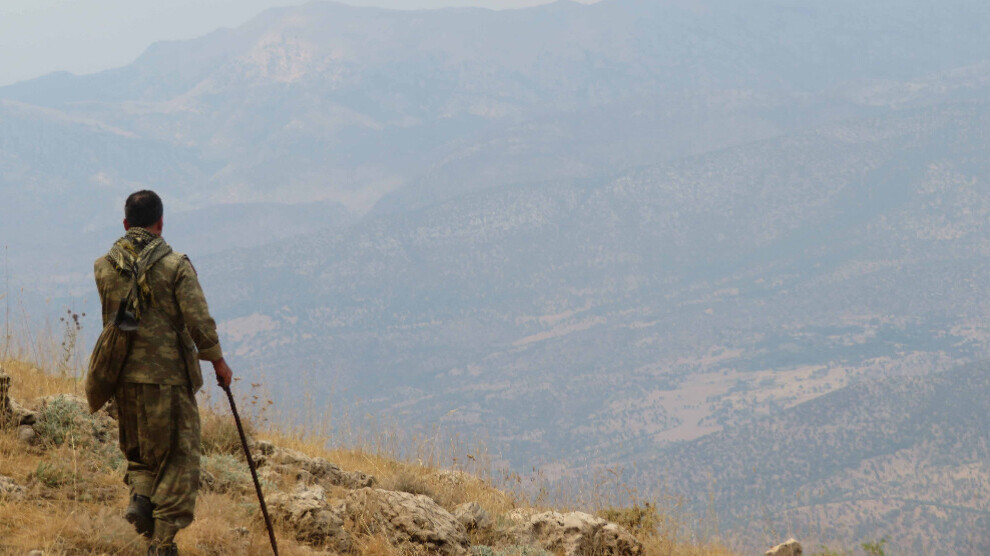 YJA Star (Free Women's Troops) and HPG (People's Defence Forces) continue the resistance against the Turkish invading forces in the guerrilla-held Medya Defense Zones in southern Kurdistan (northern Iraq).
According to the HPG Press Center statement on Saturday, five more soldiers of the Turkish army have been killed in guerrilla actions since yesterday as the guerrilla resistance against the Turkish occupation forces in the Girê Cûdî and Girê Amêdî areas in the Şehîd-Delîl section in the western Zap region continues.
Girê Cûdî
In the Girê Cûdî resistance area, guerrillas hit and damaged seven enemy positions with heavy weapons on 15 September. Four of the actions were carried out by units of the YJA Star. In addition, a cable car system set up by the Turkish army was struck and damaged by the guerrillas with heavy weaponry. On Friday evening, helicopter movements took place in the region until shortly before midnight, against which YJA Star fighters intervened twice.
Girê Amêdî
In the Girê Amêdî resistance area, the guerrillas continue to prevent stationing attempts by the Turkish army. On Friday morning, an enemy position was attacked and damaged by the YJA Star guerrillas with heavy weapons. A little later, a soldier was shot dead while his unit tried to establish a position in the area. In the evening, the guerrillas carried out six more actions with heavy weapons against the occupying forces. At 6.40 pm, an advancing Turkish squad was targeted with semi-automatic weapons, and two soldiers were killed. At the same time, another army unit attempted an advance, and one soldier was shot dead as a result of guerrilla strikes. At 5.20 am today, a soldier was shot dead by a sniper while trying to install a surveillance camera in the area.
Attacks by the Turkish army
Turkish fighter jets bombed the areas of Girê Zengil, Girê Reşîd, Gundê Şikêra and Gundê Girê in Gare five times on Friday. On the same day, Metîna and the Zap region were attacked by attack helicopters and shelled with artillery.