HPG: 7 of our guerrillas were attacked by KDP
"We leave it to the justice and conscience of the entire public that KDP wishes to accompany the fascist colonial atrocities and massacres carried out by the Turkish state against our people and forces," HPG said.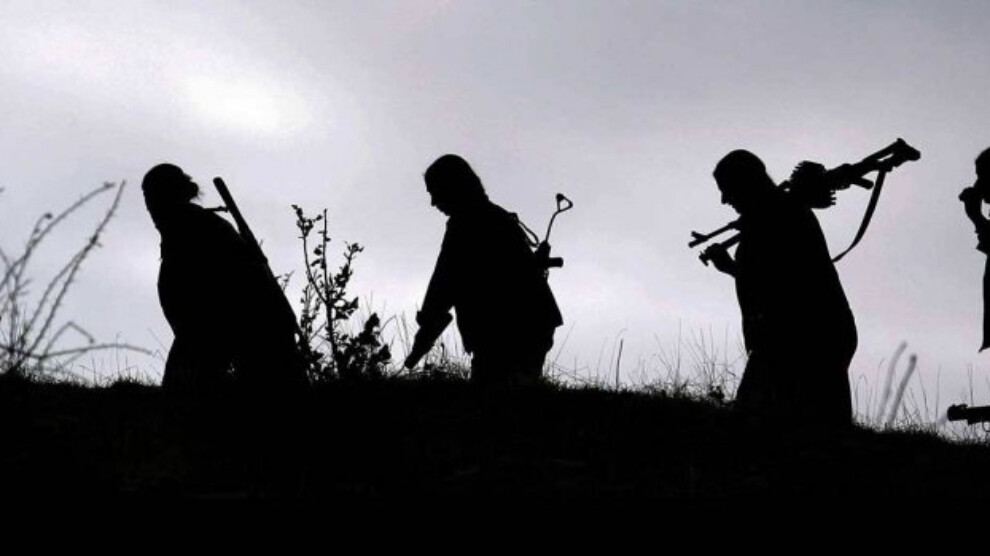 The Press Center of the People's Defense Forces (HPG) released a statement announcing the details of an attack by South Kurdistan's ruling party KDP against guerrillas in southern Kurdistan, northern Iraq.
The statement published on Saturday includes the following:
"We are informed that a guerrilla group of seven people was ambushed, attacked, and killed by KDP forces while attempting to cross the Zap Stream around the Xelifan region.
Nothing could be worse than the KDP forces ambushing our forces and killing them in such a terrible way. This has nothing to do with Kurdishness. This is an attack that will do significant harm to the Kurdish people's freedom struggle. The KDP administration clearly wanted and anticipated us to strike by positioning their forces near and around our forces. While we did not shoot them during these critical times, acknowledging our people's national interests, their forces ambushed and hit us, wishing to escalate the fight unilaterally.
All Kurds should ask Barzani and the KDP administration, "What do you stand to gain from an inter-Kurdish conflict and the blood of Kurdish youth? Why do you keep imposing an inter-Kurdish conflict? Wouldn't initiating a conflict between Kurds in the twenty-first century be tarnishing our people's future? KDP should be asked this question by our people and friendly circles.
We leave it to the justice, conscience, and discretion of all our people and the public that the KDP wants to accompany the Turkish state's fascist colonial attacks and massacres against our people and forces in every field alongside the torture perpetrated against our leader in Imrali and our comrades in prisons."