HPG: 7 Turkish soldiers killed in Heftanin, South Kurdistan
The Turkish army has been trying since August to occupy the guerrilla zone Heftanin in southern Kurdistan, northern Iraq. In the offensive launched by the HPG to counter this operation, 7 soldiers have been killed.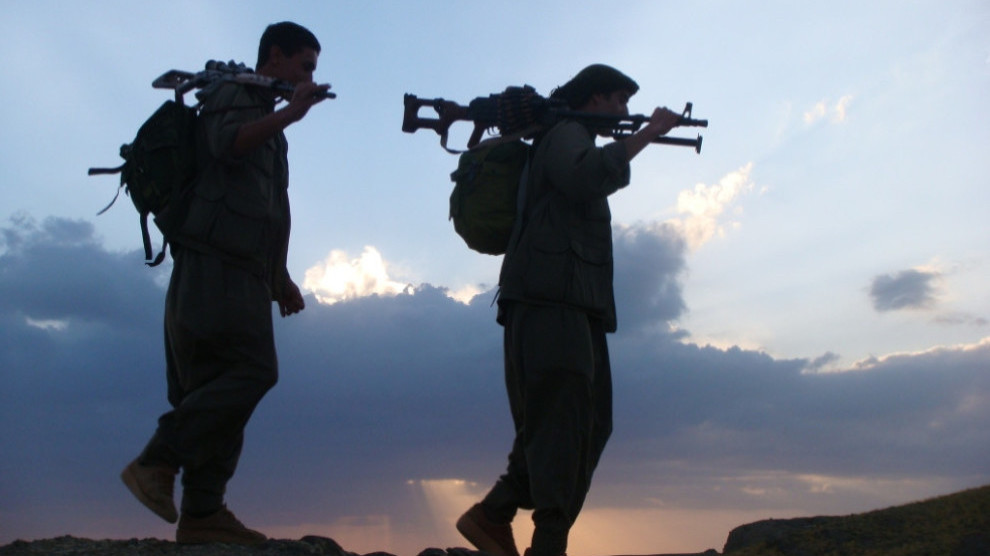 In mid-September, Heftanin State Command announced the launch of "Cenga Heftanin" [Battle of Heftanin] Campaign in response to the invasion operation launched by the Turkish army against Heftanin region of Medya Defense Zones in southern Kurdistan on August 23.
The Press Office of People's Defense Forces (HPG) released a statement announcing the details of an action carried out by guerrillas against Turkish forces in Heftanin as part of the campaign.
According to the statement, guerrillas hit the Turkish military units stationed on Hill Büyük Konferans at 15:30 on December 2nd.
HPG said that the positions and shelters of the Turkish forces were struck from three sides, which left 7 soldiers dead, 1 A-4 heavy machine gun and 1 surveillance camera destroyed.
Following the action, the Turkish army shelled the surrounding areas at random, while the involved guerrilla unit returned to their base safely.
HPG stated that, on the other hand, Turkish fighter jets bombarded the Geliyê Pisaxa area in Heftanin region at 17:15 on December 2nd. The bombardment did not result in a loss in guerrilla ranks, added the statement.