HPG Air Defense Unit strikes Turkish soldiers in Çukurca
The Air Defense Unit of the HPG struck Turkish soldiers on a hill in Çukurca in Northern Kurdistan. In Heftanin a Turkish soldier was shot dead by a sniper of the guerrilla.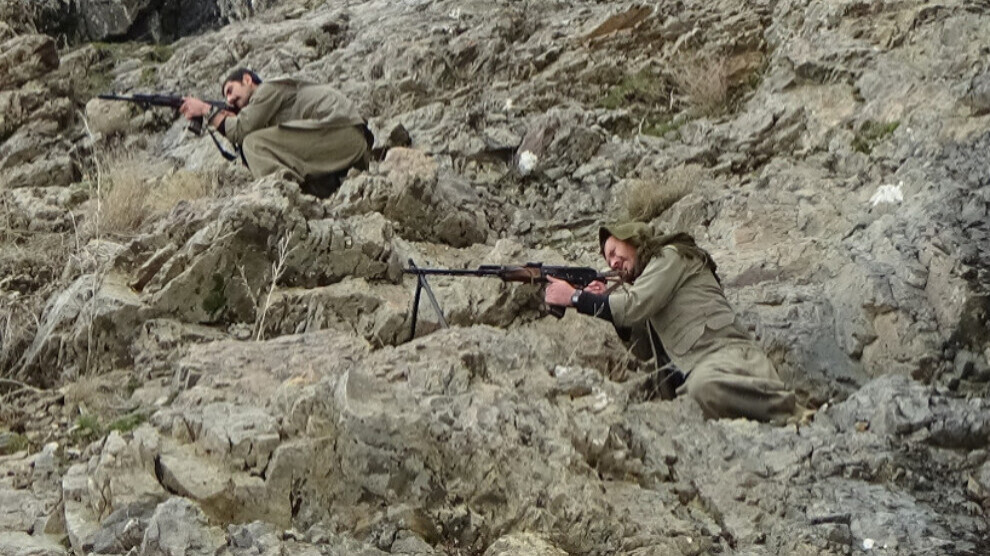 The Press Center of the People's Defense Forces (HPG) has released a statement informing on the latest guerrilla actions in Hakkari and Heftanin, as well as a military operation and air strike by the Turkish army in the Zap region.
According to the statement, the Şehîd Delal Amed Air Defense Unit has struck the soldiers in Çukurca district of Hakkari province. On November 17, a Turkish military unit on Hill Şehîd Bager was targeted by an HPG drone. According to HPG, the target was hit effectively, and the action was successful. It couldn't be clarified how many soldiers were killed or wounded here.
As part of the "Cenga Heftanîn" offensive, a Turkish soldier was shot dead by an HPG sniper on Hill Şehîd Berxwedan in Xantur area on November 16.
Military operation and air strike in Zap
Regarding a Turkish army occupation operation launched on November 14 in the area between Qela Bêdewê, Hill Şehîd Mûnzûr and the village of Nêrwe in the Zap region, the HPG reported that the Turkish units involved in the operation have somewhat withdrawn from the region. In the Kinyaniş area, military movements are still ongoing.
On November 16, the area around Hill Şehîd Munzur was bombed by Turkish fighter jets for two hours.