HPG and YJA-STAR pays tribute to guerrilla Sema Koçer
HPG and YJA-STAR commanders Rêzan Amed and Laleşin Cudi evaluated the recent attacks of the Turkish state and the action carried out by YJA-STAR guerrilla Sema Koçer.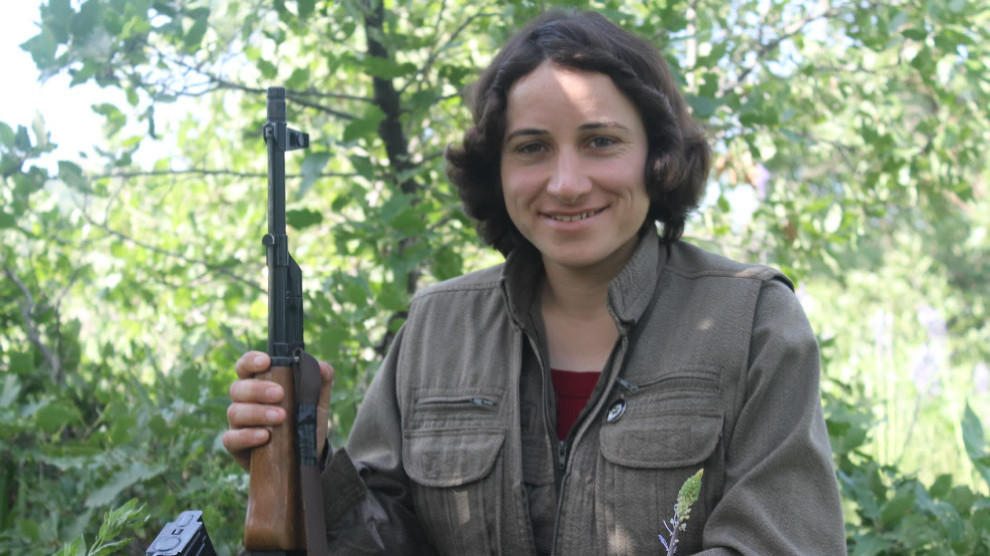 HPG commander Rêzan Amed said that the Turkish state attacked Ertuş Castle in 2016 and revealed the width of this operations. Amed reminded that the Turkish state had started the invasion of South Kurdistan preceding little by little.
Amed said that the Turkish state had calculated it could get rid of guerrillas before spring. "No matter how great the fascist attacks were in the history of the movement, guerrillas always carried out huge strikes. These success lies perhaps with a person of a friend, in an operation, or in the words of a friend. The actions of Heval Zinar and Heval Sema in recent years are examples of these enormous successes. Also, hunger strikes developed in prisons led by Leyla Güven have contributed to success."
Commander Amed: Seasons will come and go and guerrilla will be here
Commander Amed said: "Now we are in 2020. The enemy still dreams of finishing the guerrilla. On this basis, they collected financial and military aid. As you can see now, winter is over, spring has come, summer will come, autumn will come and winter will come again, seasons will pass, but we will remain here. Turkey cannot finish the guerrilla. Heval Sema sent the enemy this message, 'Each one of us becomes an atomic bomb that will explode in your heart."
Commander Amed stated that Sema sent the guerrilla too a message: "Nobody should wait. Each PKK member is a party, an army in his/her own way. Use your possibilities correctly. Make life short for the enemies and remove them from Kurdistan."
YJA-STAR commander pays tribute to Sema Koçer 
YJA-STAR commander Laleşin Cudi, pointed out that the Turkish state has been carrying out its attacks under the name of "fighting terrorism" in the four parts of Kurdistan, and added: "Our main duty is to fight against those who occupy Kurdistan by growing the resistance."
Cudi reminded that at the beginning of the year Sema Koçer carried out her action in Serhat Province. "She stayed with Çiçek Botan, one of our great commanders. The spirit of revenge, which started with Zilan in our movement and has survived to this day, has always kept its vitality.
Sema carried this to the future. With her action, Sema showed how we, the YJA-STAR forces, would fight in 2020. We will be in the reality of a struggle befitting her action."