HPG announces identity of guerrilla martyred in Amed
Guerrilla fighter Armanç Cudi was martyred on May 18 during a Turkish army military operation in Amed. HPG announced his identity, paying tribute to his struggle.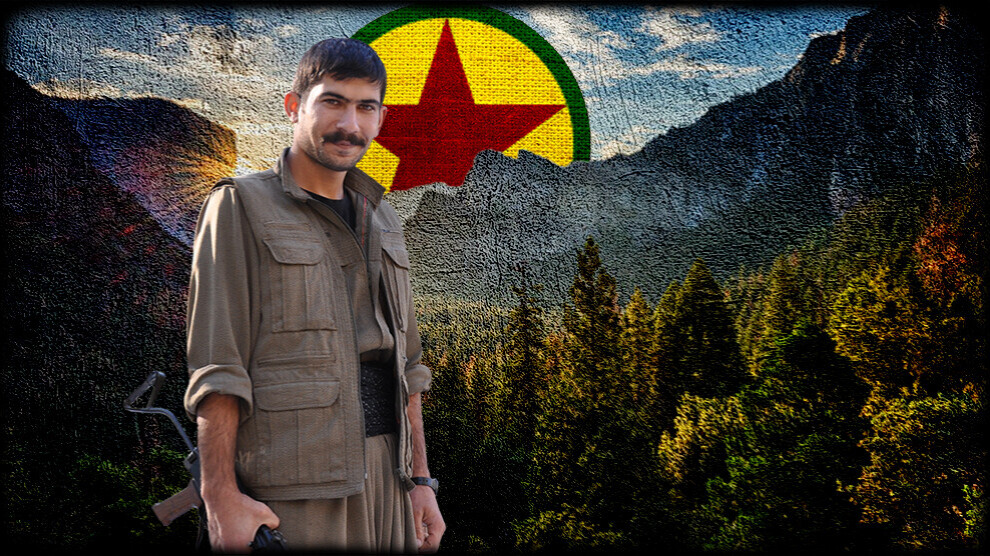 The press center of the People's Defense Forces (HPG) has announced the identity of Armanç Cudi, a guerrilla fighter who died in May in Lice district of Amed (Diyarbakir). His death in the course of a Turkish army military operation near the village of Banê Dêran had already been reported by HPG on June 18. Today, the full identity details were published:
Nom de Guerre: Armanç Cudî
First-Last Name: Abdullah Bulat
Birthplace: Batman
Mother's -Father's Name: Fatma – Mustafa
Date and Place of Martyrdom: 18 May 2021 / Amed
Armanç Cudi was born in the Kurdish province of Batman and grew up in a patriotic environment. He became active in the Kurdish liberation movement at an early age and worked in various fields. Finding this involvement insufficient, he eventually joined the guerrillas he had dreamed of as a child.
According to HPG statement, Armanç Cudi described the day he joined as the happiest day of his life. He loved the mountains of Kurdistan and quickly got used to guerrilla life. At the same time, he made such a confident impression as if he already had years of experience, said the HPG. He attached great importance to military professionalism and participated in numerous guerrilla actions. In the process, he was wounded several times, which further strengthened his resolve.
The HPG expressed their condolences to his family, the people of Batman and the Kurdish people and described Armanç Cudi as an exemplary militant who was modest in his dealings with his companions but never deviated from his principles.