HPG announces the names of Xakurke martyrs
Guerrilla fighters Masiro Botan and Şaho Caf died in a clash with the Turkish army in the region of Xakurke in southern Kurdistan (northern Iraq).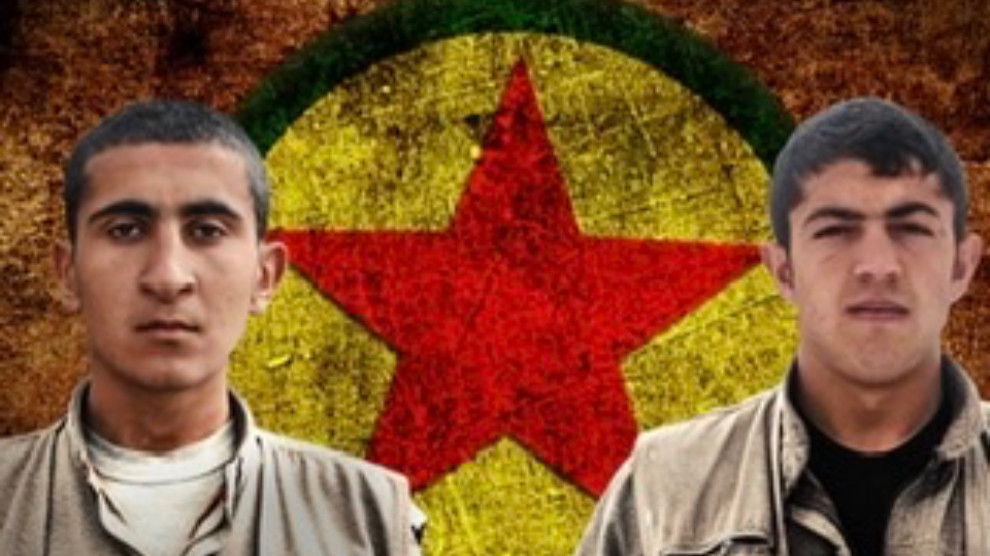 The Press Office of the People's Defense Forces (HPG) has published the identities of two fallen guerrilla fighters. In a statement published on Saturday, the press office had announced that the HPG fighters Masiro and Şaho died on July 1 in a clash with the Turkish army in Xakurke. Today the complete identity details were published.
Concerning the guerrilla fighters from Batman in Northern Kurdistan and Jawanrud (Ciwanro) in Eastern Kurdistan, the HPG said that Masiro and Şaho have resisted the Turkish occupying forces in Southern Kurdistan with great sacrifice. Both had been fighting since the beginning of the Turkish occupation operation in Xakurke and had been part of the legendary resistance "up to the last bullet".
The HPG expressed their sympathy to the relatives and patriotic people of Kurdistan and vowed to continue the fight of the martyrs.
Nom de Guerre: Masiro Botan
First-Last Name: Yunus Sert
Birthplace: Batman
Mother's - Father's Name: Fatma - Fadıl
Date and Place of Martyrdom: 1 July 2020 / Xakurkê
Nom de Guerre: Şaho Caf
First-Last Name: Ako Şahmuradi

Birthplace: Ciwanro
Mother's - Father's Name: Xayıl - Star
Date and Place of Martyrdom: 1 July 2020 / Xakurkê