HPG-BIM pays tribute to guerrilla Ruheyv Ronahi
HPG Press Contact Center (HPG-BIM) commemorated the guerrilla code named Ruheyv Ronahi, who fell martyr in an airstrike carried out by the Turkish state in Kandil at the end of October.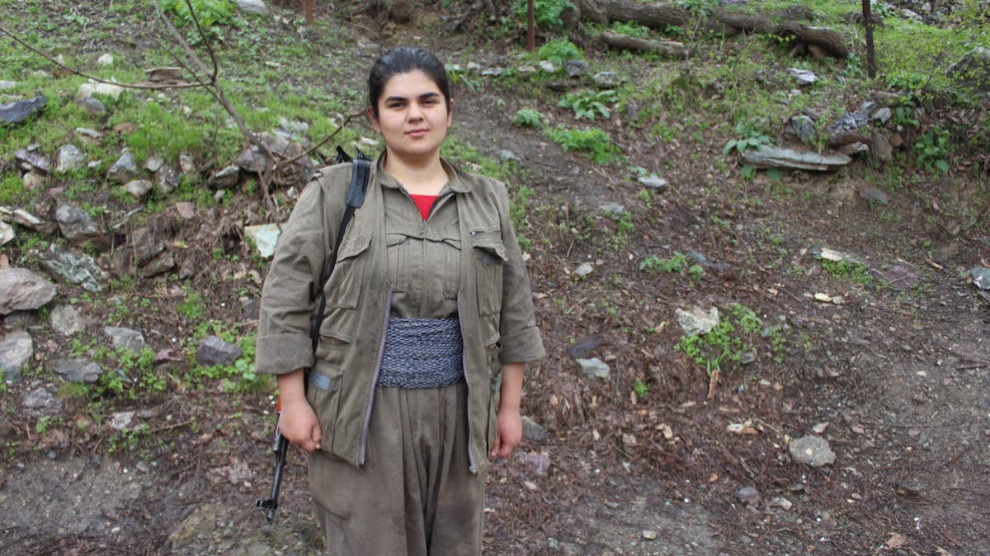 The HPG-BIM, said in a written statement: "On 27 October 2019, during the invasion attempt by the Turkish Army on Medya Defense Areas in the Kandil region, our guerrilla Ruheyv (Şaciwan Amanc) fell martyr."
The guerilla's identity was given as follows:
Code Name: Ruheyv Ronahi
Name and Surname: Şaciwan Amanc
Place of Birth: Sulaymaniyah
Mother - Father Name: Seyran - Amanc
Date and Place of Martyrdom: 27 October 2019 / Kandil
In the same statement, the HPG-BIM said: "Our friend Ruheyv Ronahi was born in the city of Sulaymaniyah in Başûrê Kurdistan. Comrade Ruhayv, who was influenced by the struggle of the PKK against the invaders and the philosophy of Önder APO, the architect of this movement, joined the guerrilla ranks in 2017.
Comrade Ruheyv, who lives deeply in the culture of the society she comes from, trained herself as a competent guerrilla in the PKK's ideological trainings. Comrade Ruhevy, who was a source of morale for her comrades with her sacrifice, has fulfilled her mission. Comrade Ruheyv, who fought against the invading Turkish army in the mountains of Kurdistan, never accepted the occupation of the fascist Turkish state in Southern Kurdistan."