HPG calls for the clarification of Xelifan incident amidst reports of guerrilla casualties
HPG Press Centre (HPG-BIM) made a statement concerning the attack on a group of guerrillas in the Balisan Valley on September 5 and demanded the return of injured guerrillas captured by KDP forces.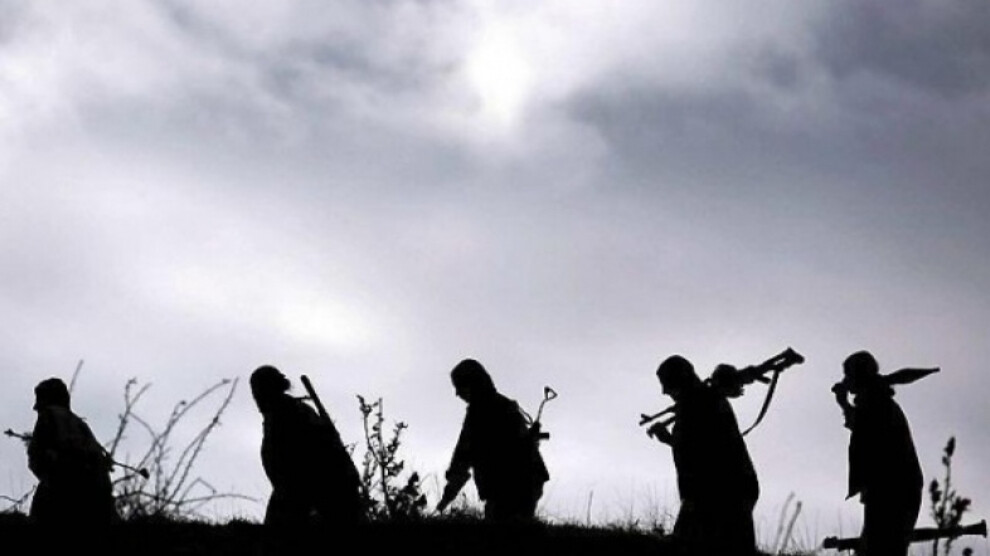 In a written statement on Wednesday, the Press Centre of the People's Defense Forces (HPG-BIM) reported that a five-person guerrilla team was attacked by reconnaissance aircraft in the Balisan Valley. 3 guerrillas were martyred and 2 others were injured during the attack, said the HPG, calling for the incident to be clarified.
"On the evening of September 5, a guerrilla team of 5 fighters was attacked by reconnaissance aircraft while on the move near the Tarava Village in the Balisan Valley. This group consisted of our comrades Rêzan Botan, Armanc Zilan, Karo Kobanê, Aşikar Colemêrg and Zanyar Tavê. According to the information we received, 3 of our comrades were martyred and 2 others were injured. We learned that KDP forces intervened on the scene shortly after the attack and took our injured friends away. At the moment, we don't know which of our friends were martyred and which ones were injured by the attack.
The fact that a reconnaissance plane suddenly showed up and struck a group of fighters moving in the field, a non-combat area, at night shows that our comrades were pursued by a highly organized intelligence system. Moreover, gunfire heard by the residents of the surrounding village as KDP forces moved into the area is attention-grabbing.
This incident should be investigated and clarified. The information provided by our injured comrades will also help to clarify how this incident took place.
On this basis, we demand the immediate return of our friends captured by KDP forces."