HPG: Eight soldiers killed in Heftanin and Xakurke
Eight soldiers of the Turkish army have been killed in guerrilla actions in the areas of Heftanin and Xakurke in Southern Kurdistan. HPG also vowed to avenge the civilians killed in a Turkish air raid in Bamernê.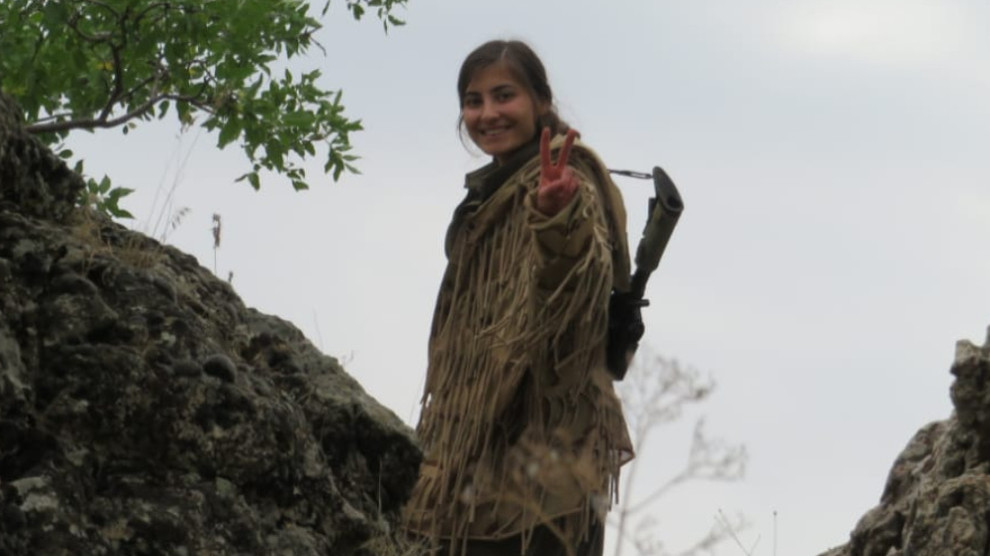 The Press Office of the People's Defense Forces (HPG) informs in a statement about guerrilla actions in Heftanin and Xakurke and the deadly air attack of the Turkish army on civilians in Bamernê in Southern Kurdistan last Sunday.
Heftanin
In the region of Heftanin, which lies within the Medya Defense Zones in Southern Kurdistan (Northern Iraq), the guerrillas have been resisting the invasion of the Turkish army since mid-June. On July 27, a Turkish military camp on Hill Katosûlê in the Bektorya region was struck by an HPG unit. While the positions and shelters of the Turkish forces were hit effectively, the number of soldiers killed or injured here couldn't be clarified. On 28 July at 15.30 and 17.20 Turkish soldiers on Hill Dûpişka were targeted by snipers of the YJA-Star (Free Women's Troops), while the number of dead or injured could not be determined. On the same day, YJA-Star snipers also hit the soldiers on Hill Şehîd Şîlan, and two soldiers were killed. On Hill Şehîd Berxwedan in the Xantûr area a soldier was killed by an HPG sniper on Tuesday.
Xakurke
In the region of Xakurke in Southern Kurdistan, guerrillas hit a Turkish military unit on Hill Lêlîkan shortly after midnight today. Guerrillas struck the Turkish forces' positions simultaneously from two sides, killing five soldiers and destroying two positions.
Deadly attack on civilians in Bamernê
The HPG statement continues: "On July 26, around 4:30 p.m., fighter jets of the Turkish occupying army bombed two civilian vehicles in the town of Bamernê near Amadiya in the Duhok Governorate. In this attack, civilians Dilovan Şahin and Abdullah Ahmad were martyred. Dilovan Şahin was a patriot and Abdullah Ahmad a Zêrevan Peshmerga fighter. They were deliberately attacked by the enemy. The Turkish occupying state portrays the patriotic people in Southern Kurdistan as PKK members and openly bombs vehicles in civilian residences. The Turkish state deliberately attacks the civilian population and presents the victims as PKK members in the media. The occupying forces have repeatedly massacred our people in their own lands and committed dozens of massacres."
HPG vowed to avenge the murdered civilians and expressed their sympathy to the relatives of slain civilians and the patriotic people of Kurdistan.