HPG: Eight Turkish soldiers killed in guerrilla actions in South Kurdistan
In Avaşîn, a military camp of Turkish occupation forces has been overrun by female guerrillas of YJA Star. In Zap, a high-ranking soldier was killed in an ambush by the HPG.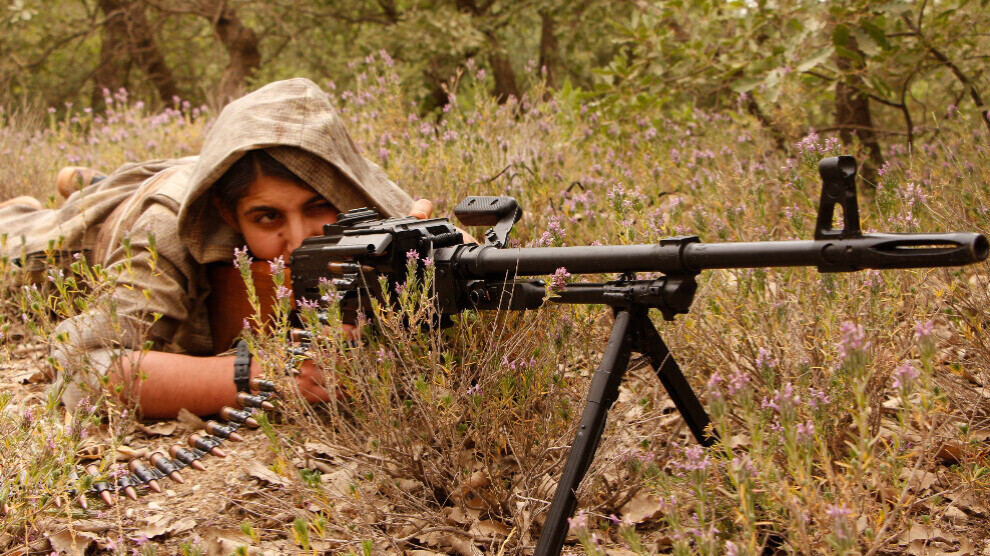 The Press Center of the People's Defense Forces (HPG) reported continued actions by guerrillas and attacks by the Turkish army in the guerrilla-held Medya Defense Zones in southern Kurdistan (northern Iraq).
According to the HPG statement on Saturday, a camp of the Turkish occupation forces was overrun by guerrillas from YJA Star (Free Women's Troops) in Avashin region. The spectacular action took place on Thursday in the resistance area of Mamreşo. In a coordinated operation, the guerrillas stormed the small camp set up on Girê Şehîd Munzur. One front concentrated on lower-lying positions of the Turkish forces, shelling two shelters and a pavilion with heavy weapons. The second wing went against a grenade launcher position on the summit. Two soldiers were killed in the action, while the position, including the weapons and ammunition inside, was completely destroyed.
In the region of Zap, a high-ranking military officer of the Turkish occupation forces was killed in an ambush by guerrillas. According to the HPG statement, the officer was part of a military unit that tried to enter the "Şehîd Bahoz" guerrilla positions in Çemço on Friday. A second soldier was also killed in the shelling. Three other occupiers in Zap were fatally shot in sniper actions, also in Çemço as well as in Sîda. In Xakurke, a Turkish soldier was killed in a guerrilla sabotage action. The action was directed against units of the occupation forces in the surrounding area of the village of Sapanê.
Regarding the attacks by the Turkish army, the HPG reported that chemical weapons were used against guerrilla positions a total of eight times on Friday. Most of the actions were directed against the Girê Amêdî and Girê Cûdî resistance massifs in Metîna. In the same period, the HPG recorded 65 attacks by attack helicopters and dozens of bombardments by tanks and howitzers.