HPG guerrillas: PKK fights for all oppressed peoples
HPG guerrillas said the PKK has been fighting for all oppressed peoples and added: "The 41st year of the PKK will be the year when Leader Apo, the Kurdish people and other peoples will achieve freedom."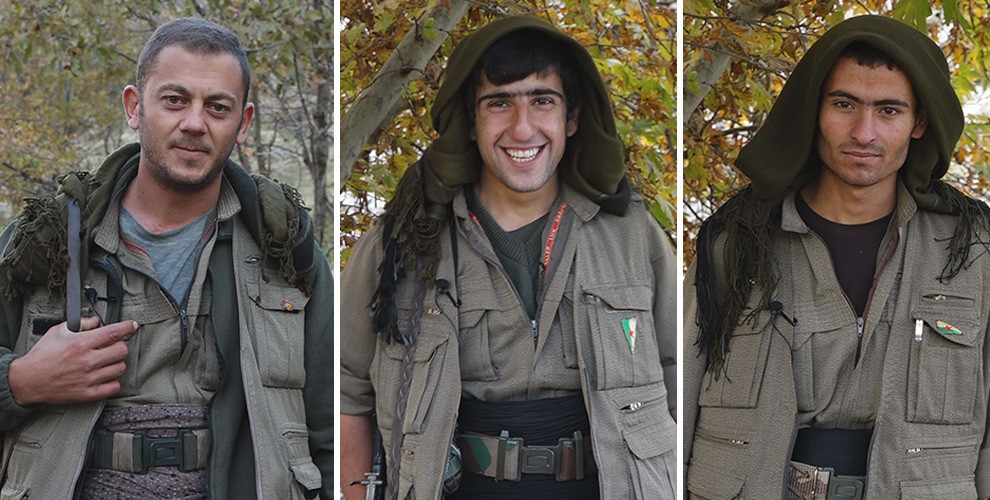 PKK (Kurdistan Workers' Party), having emerged during the years the words Kurd and Kurdistan were unspoken, became a hope for the Kurdish people and all oppressed peoples. The PKK was founded on November 27, 1978 and ushered in the virtual resurrection of the Kurdish people. So, the anniversary of the PKK is celebrated in Kurdistan and throughout the world with great enthusiasm.
HPG (People's Defense Forces) guerrillas spoke to the ANF about the anniversary of the PKK.
HPG guerrilla Deniz Guven said the PKK will achieve greater victories in the 41st year and pointed to the isolation imposed upon Kurdish People's Leader Abdullah Öcalan. Guven said their biggest goal for the coming year of the struggle is the physical freedom of Kurdish People's Leader Abdullah Öcalan: "We will raise our struggle and resist to make sure the PKK's 41st year is the year Leader Apo and his comrades achieve physical freedom."
HPG guerrilla Guven called on the Kurdish youth and said: "The youth must take their place in the resistance, be it in the mountains or other areas, against the policies of massacres and arrests against the Kurdish people. We as the Kurdistan guerrillas will do all we can for our people. We will follow our Leader's path and continue our relentless struggle for his freedom."
PKK FIGHTS FOR ALL PEOPLES SUBJECTED TO INJUSTICE
HPG Guerrilla Êrîs Andok started his speech with celebrating the 40th anniversary of the PKK and said the PKK was founded for all oppressed peoples. Andok added that the PKK will achieve its founding goal and the peoples will be free: "Since its founding, the PKK has based itself on the freedom of peoples. We as the guerrilla will respond to the process and realize the dreams of our people. We will avenge our fallen comrades. We are calling on our brothers and sisters, turn towards the free mountains and the struggle. Our people and our youth must not let the policies to slander the PKK pass.
HPG guerrilla Firaz Cudî said it is difficult to explain the PKK in words: "When one looks at the PKK's practice, one can see the truth of the PKK. PKK fights against injustices that all peoples are subjected to. Fighting with the spirit of Kemal, Mazlum, Hayri, Haki, Zilan and Beritan, the PKK's 41st year will be a year when the Kurdish people and other peoples achieve their freedom.