HPG guerrilas: "We will never abandon Zap. We are writing history there"
HPG guerrillas resisting the Turkish invasion in the Zap region declared: "We will never abandon the Zap region. We are convinced that we will make history."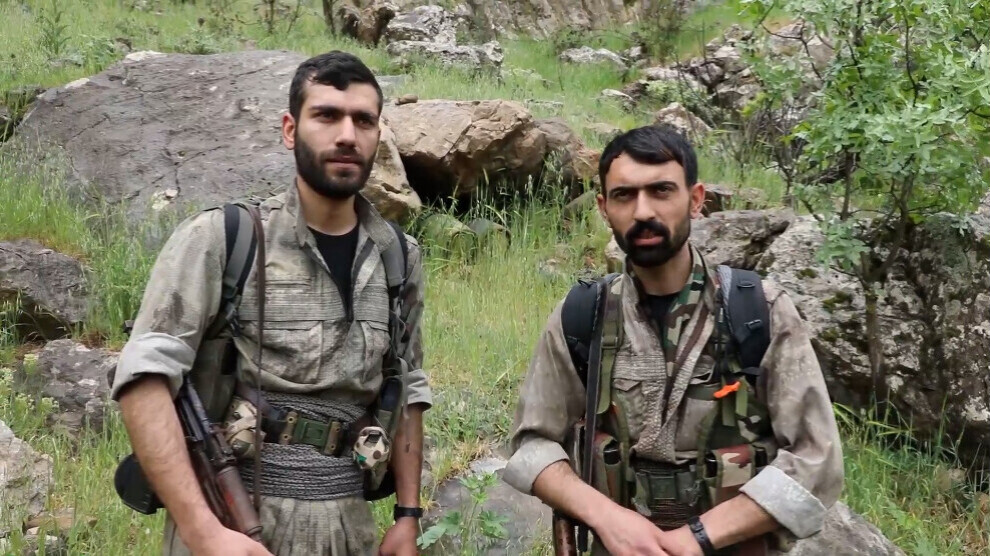 Since 17 April 2022, a new major invasion by the Turkish army has been targeting the Medya Defense Areas in Zap and Avaşîn in South Kurdistan. The guerrillas are successfully resisting the attacks. ANF ​​correspondents spoke to the guerrillas in the Zap region as they headed towards the war zone.
"The soldiers are exhausted"
Describing the situation in the Zap region, one of the guerrillas said: "There are heavy fighting in the Zap region. The resistance carried out by our friends is enormous. In some areas, they pushed back the enemy. The Turkish soldiers are psychologically exhausted."
As to the importance of the resistance, the guerrilla said: "Even if only one on us remains, we will never give up the Zap region. As apoist militants, we have never bowed and never will. As a unit in the field, we now go to the friends in the tunnels and support them. We are convinced that we will make history."
A guerrilla named Karwan said that the Turkish army has not gained any territory since the start of its attack on 17 April and that the guerrillas are attacking the occupying forces in "every possible way."
Karwan continued: "We will defeat the enemy this year. Surely, victory belongs to us and all our comrades. We call on the Turkish soldiers, 'Stop and surrender'."