HPG: Turkey constantly attacked the guerrilla areas in March
The HPG announced the war balance sheet for March.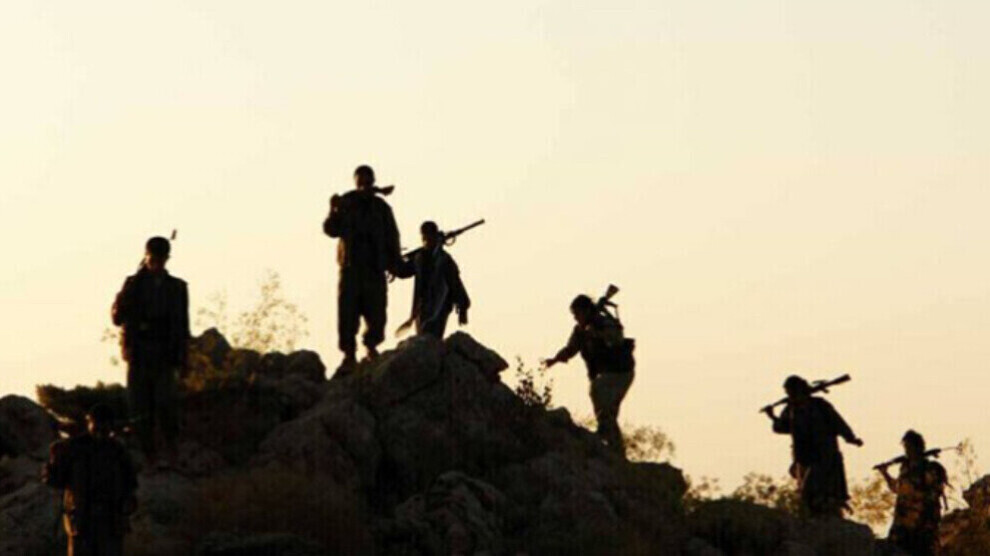 The HPG Press Center issued a statement discloing the war balance sheet for the month of March. The statement said: "The AKP-MHP regime, the sworn enemy of women, young people and peoples, especially the Kurds, insists on war in order to survive. Attacking, denying and exterminating the Kurds has become a permanent policy for the AKP-MHP regime. While Turkey is in a deep crisis in every sense, while the people of Turkey are groaning in pain and hunger, the AKP-MHP regime is trying to keep itself in power by increasing chauvinism and deepening fascism. In order to achieve this, it increases its attacks against the Kurdish people."
The statement continued: "Although our defense forces are in a position of inaction, the AKP-MHP regime continues its military attacks and operations in North Kurdistan without interruption. Numerous operations have been carried out in many places, especially in Dersim, Besta, Mardin, Cûdî and Hakkari. Our forces have been attacked, and our comrades have fallen as martyrs in some places. The Turkish army continued its uninterrupted attacks every day using its air and ground forces towards the Media Defense Areas.
The balance sheet of war in the month of March in the Media Defense Areas is as follows: the areas were bombed 72 times by warplanes, 1357 times by combat helicopters, howitzers, mortars, tanks and heavy weapons. Guerrilla resistance positions were bombed 53 times with cannons containing phosphorus, banned bombs and chemical weapons.
Our forces gave the necessary answer to defend themselves. As a result, 32 guerrilla actions were carried out and 6 soldiers were killed. At the same time, one security  camera system and 1 drone were destroyed."