HPG: Nine soldiers killed in Heftanin
According to HPG, nine Turkish soldiers were killed in guerrilla actions in the embattled Heftanin region in Southern Kurdistan. Eleven other military personnel were injured.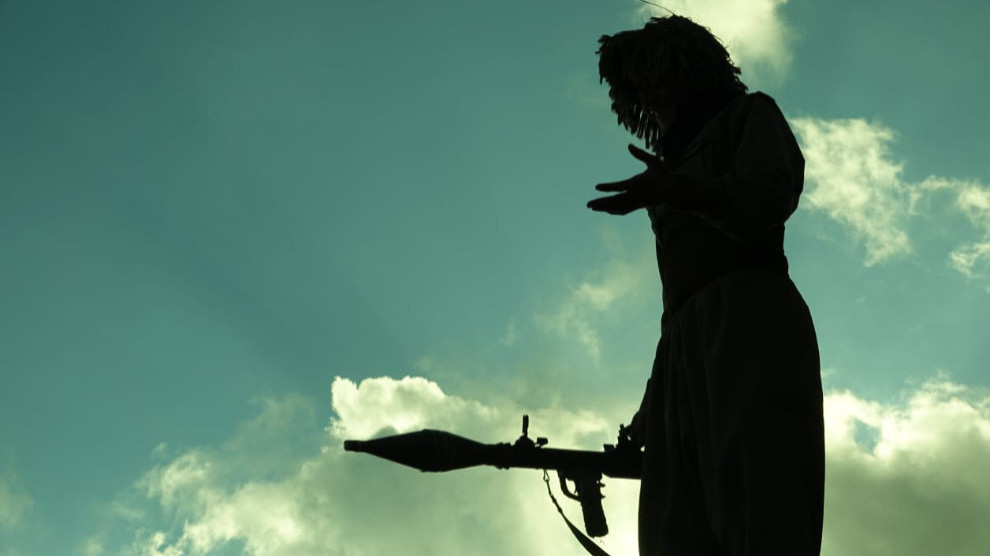 The guerrilla resistance during the "Cenga Heftanîn" [Battle of Heftanin] against the Turkish army in Southern Kurdistan continues unabated. The press office of the People's Defense Forces (HPG) stated that at least nine Turkish soldiers have been killed in actions in the last few days. Another eleven military personnel were injured. Two guerrilla fighters were martyred in the same period.
HPG Press Office announced the details of the latest guerrilla actions in Heftanin in a written statement published on Saturday.
5 SOLDIERS KILLED IN XANTUR
Accordingly, guerrillas from the Free Women's Troops (YJA-Star) struck the Turkish soldiers stationed on Hill Muhabere in the Xantur area on September 9. Effective strikes on the emplacement of the Turkish forces left 5 soldiers dead and 7 others wounded. The Turkish occupying army then shelled the scene with mortars and howitzers before evacuating the dead and wounded soldiers under the protection of attack helicopters.
4 KILLED IN BEKTORYA
On September 11, guerrillas targeted the soldiers and a construction equipment digging emplacements on Hill Katosule in the Bektorya area. While the vehicle was destroyed along with the driver, a member of counter-guerrilla forces, three soldiers were killed and four others wounded. Following the action, the Turkish army bombed the scene with howitzers and mortars before removing the dead and injured from the area.
HPG dedicated both actions to the martyrs who fell fighting the enemy in the Battle of Heftanin offensive.
TWO GUERRILLAS MARTYRED IN XANTUR
HPG announced that two guerrillas by the names of Eriş and Akif lost their lives during clashes and air raids that followed an action carried out by guerrillas against Turkish forces deployed on Hill Martyr Berxwedan in the Xantur area on August 11. The statement added that identities of the two guerrillas will be announced at a later date.
AIR AND GROUND ATTACKS ON MEDYA DEFENSE ZONES
HPG Press Office reported continued air strikes by the Turkish army against guerrilla-held Medya Defense Zones in Southern Kurdistan (Northern Iraq). Accordingly, Turkish jets bombarded the vicinity of the Baze village in Metina region on September 8 and the Keşan Valley in Heftanin region on September 12.
The statement added that the wildfires started by Turkish attacks with attack helicopters, howitzers and mortars on several locations in the areas of Bektorya and Keşan in Heftanin region one week ago, are continuing to rage.