HPG: Nine soldiers killed, two positions destroyed
Kurdish guerrillas hit a Turkish military camp in Metîna, killing nine soldiers. In the region of Zap, occupation troops in the surrounding area came under fire from guerrilla positions.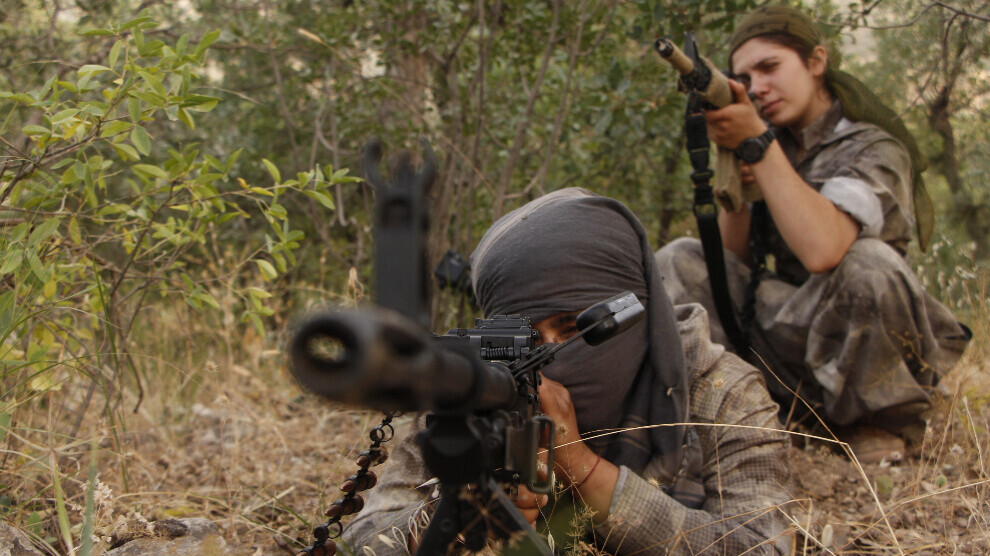 In its daily review of the war in the guerrilla-held Medya Defence Zones in southern Kurdistan (northern Iraq), the press centre of the People's Defence Forces (HPG) reported continued actions by the guerrilla forces and attacks by the Turkish army.
According to the statement, mobile guerrilla teams carried out a spectacular raid against a military camp set up on the edge of Girê Şehîd Elî in the Tirwaniş area for the construction of a so-called army road. At least nine soldiers of the occupying forces were killed, three others were injured.
The guerrillas involved in the action struck the target from two sides. One wing of the assault front infiltrated the compound and shelled two tents with hand grenades and machine guns. According to the HPG statement, four occupants were killed here and another two were injured, including a senior soldier. The second wing concentrated on the military positions installed in the camp, which were targeted from close range. Four members of the occupation forces were also fatally shot. Another two soldiers were moving in open terrain at the time and thus also came into the line of fire. The death of one occupier was confirmed, while the other was injured.
Guerrillas carried out another action in the Zap region where mobile units dealt a heavy blow to the occupying forces. The target of the action with heavy weapons was Turkish troops in the vicinity of the "Şehîd Adil" defence positions in the resistance area of Çemço.
Regarding the Turkish army's attacks on the guerrilla areas, HPG reported that dozens of attacks with howitzers, mortars, tanks and heavy weapons targeted Girê FM, Girê Amêdî, Çemço and Sîda yesterday. In Çemço, occupation forces also attempted to demolish the Şehîd Serxwebûn guerrilla positions with excavator vehicles.