HPG: Nine Turkish soldiers killed in Avashin
Nine members of the Turkish occupation forces have been killed in a major attack by the guerrillas in Avashin region of guerrilla-held Medya Defense Zones in southern Kurdistan (northern Iraq).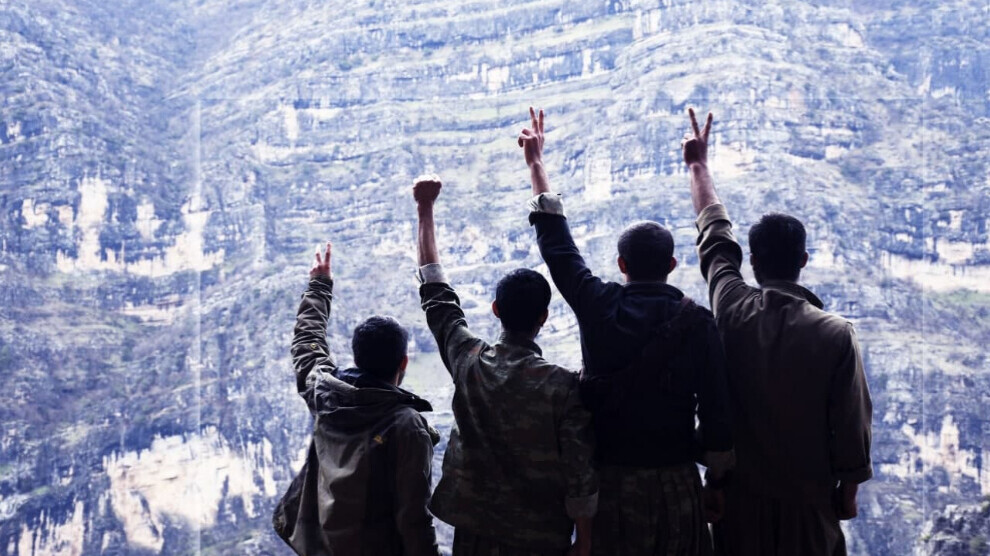 Nine Turkish soldiers were killed in a major guerrilla action against occupation forces in Avashin. In addition, two military positions and a grenade launcher were destroyed, according to a statement released by the press office of the People's Defense Forces (HPG) on Sunday on the current state of the war in southern Kurdistan.
According to the statement, the action took place last Friday in the guerrilla area of Werxelê. A total of three covert units of the occupation forces, which were previously observed laying ambushes in the area around Şehîd Canşêr Gorge, were targeted from four sides. The first wing concentrated six soldiers as part of the coordinated action against the shelling position. All occupants positioned there were killed, HPG said. The second wing went against another position where there were four soldiers. Here, three occupiers were fatally hit by the guerrillas. "Flanks three and four effectively engaged occupiers who had moved up to intervene. As a result, the invading forces had to withdraw with losses," HPG said.
Due to the large-scale action, panic broke out in the military positions surrounding the guerrilla tunnel facility located in Werxelê, the statement said. In the evening, the guerrilla command there recorded activity by Turkish Air Force helicopters. Around 8:30 p.m. local time, the dead soldiers were evacuated from the combat area. It could not be determined for certain how many members of the occupation forces were injured.
Bombardments by the Turkish army
In its statement, HPG also provided information about the latest bombardments of the Turkish army in South Kurdistan. Accordingly, the slopes of Werxelê were shelled on July 16. A consequently ignited wildfire continues.
Helicopter activity occurred in Metîna on Saturday night. Shortly thereafter, attack helicopters bombed the area surrounding the villages of Kêste and Hiror in Kanî Masî near Amadiya. Around the same time, the occupying forces put the war tunnels in Werxelê under aerial bombardment. The areas of Mervanos and Banista were overflown by helicopters between 11:45 p.m. and 1:00 a.m. on Sunday night.