HPG operation and action in Agri
HPG guerrillas released details on Martyr Pîroz and the Martyr Agirî Revolutionary Campaign.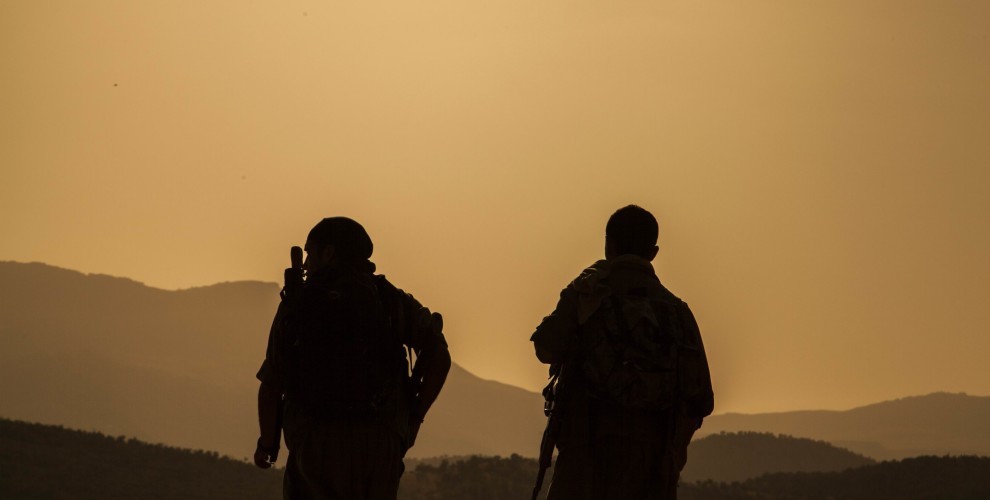 The HPG Press Centre has issued a statement detailing the result of an operation and an action in Agri.
Here is the full statement:
"Within the scope of the Martyr Pîroz and the Martyr Agirî Revolutionary Campaign, on October 12, at 10.50, our guerrilla forces carried out a series of assassination actions against the invading Turkish army soldiers positioned on the Leylek hill of Şemzînan (Şemdinli) district of Hakkari.
One soldier was killed and one soldier was wounded in the actions.
In the morning of October 10, the invading Turkish army launched an operation in the Demirkapı area of Bazid (Doğubeyazit) district of Ağrı with the participation of disguised units.
On the same day, at 10.30, warplanes and helicopters of the invading forces bombed the operation area, and carried out setdowns to the area with Sikorsky helicopters. On September 11, the invading forces were targeted by our forces while they were conducting search and screening activities in the operation area.
Within the Scope of the Revolutionary Victory Campaign launched in the Serhat State, our forces carried out a sabotage action against enemy forces. Two enemy soldiers were identified killed in this action. The invading forces retreated from the area in the evening of the same day without obtaining any results.
The invading Turkish army, through the special war media, claims that we have two guerrilla losses in the operation. We have not had any guerrilla losses in this operation. The invading Turkish army is trying to conceal the blows inflicted on them in Serhat Province by spreading the false news with special warfare methods.
On 12 October at 20.45, the warplanes of the invading Turkish army bombed the Çiyayê Rêş area of the Zap region of the Medya Defence Zones.
On October 11, at 17.30, two of our comrades on the move in the Çirav area of Siirt's Eruh district while on duty encountered with the disguised unit of the enemy.
Our comrades, entering into conflict with enemy soldiers, have inflicted heavy blows on the enemy units. While the enemy's losses in these conflicts have not been clarified, our comrades Mahir Malatya (Selçuk Köse) and Rêzan Goyi (Serbest Paksoy) reached martyrdom after heroically fighting against the enemy forces until their very last bullets.