HPG reports 133 attacks on guerrilla positions
The Turkish army has carried out 6 airstrikes and 127 attacks on guerrilla positions in southern Kurdistan in recent days.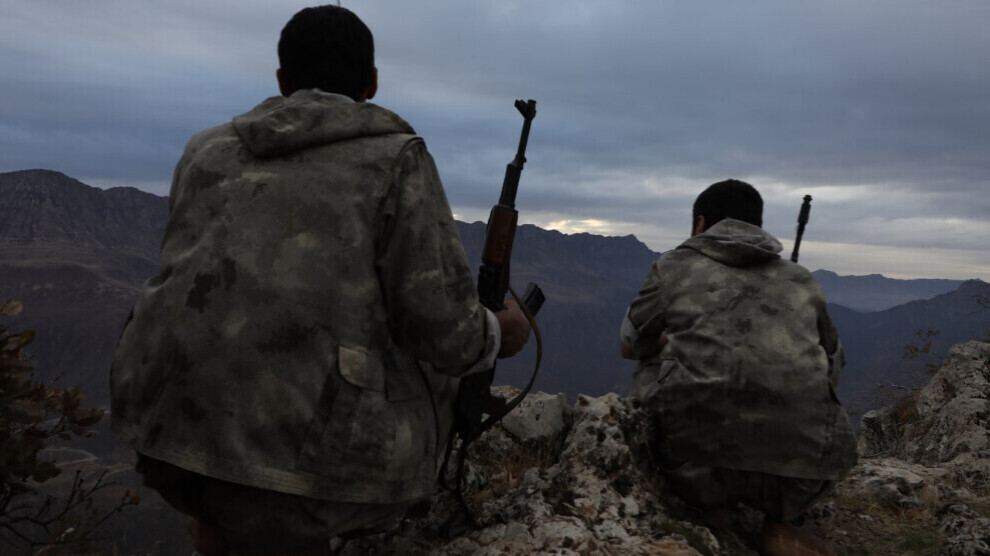 The Turkish army continues its cross-border attacks on the guerrillas in the Medya Defence Zones in southern Kurdistan (northern Iraq).
According to the statement released by the Press Centre of the People's Defence Forces (HPG) regarding the latest bombardments, six airstrikes by Turkish fighter jets have targeted the area west of the Zap and Şehîd Şerîf in Xakurke in the past three days.
In addition, the Turkish forces carried out 127 attacks with howitzers, mortars and tanks against the guerrilla positions in the regions of Zap, Metîna and Xakurke. The vicinity of the Lolan River in Xakurke, Girê Hekarî in Metîna, the Girê Cûdî and Girê FM resistance areas west of the Zap and guerrilla positions in Çemço and Sîda on the eastern side of the river were targeted by the attacks. At Girê FM and in Çemço, the Turkish army tried to demolish guerrilla positions with construction machinery.
The guerrillas exercised their right to self-defence several times and responded to the attacks, including in Sîda on 27 May, in Girê Hekarî on 28 May and in Girê FM on 28 and 29 May.