HPG reports ongoing actions against Turkish invasion
The guerrillas continue to resist Turkey's invasion of Southern Kurdistan, which is against international law. In Çemço in the Zap region, a soldier of the Turkish army was killed in a sabotage action.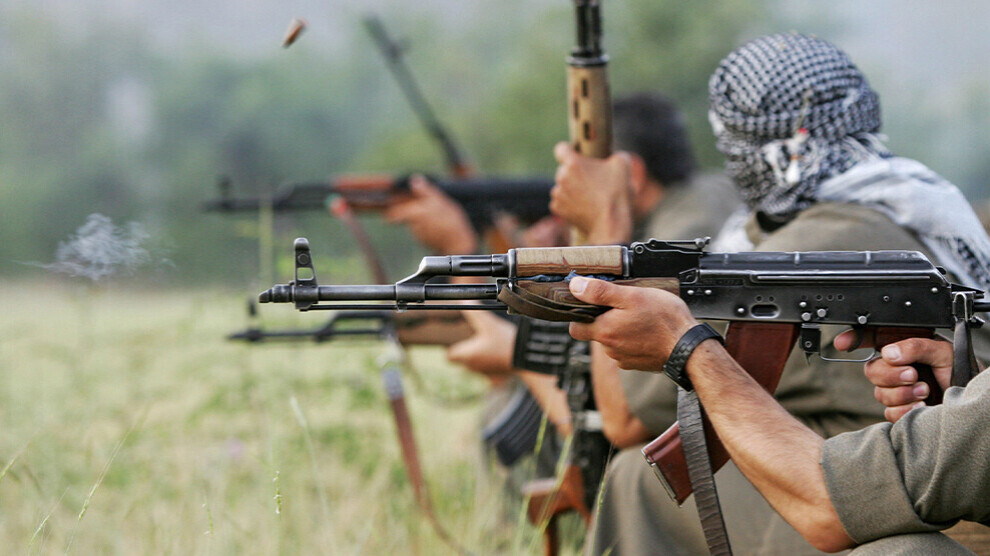 The Press Centre of the People's Defence Forces (HPG) reported continued actions against the Turkish army which has been conducting an invasion operation in the guerrilla-held Medya Defense Zones in southern Kurdistan (northern Iraq).
Accordingly, a soldier of the Turkish army was killed in a guerrilla sabotage action by the guerrillas. The action was carried out at 3.30 pm on Friday when a Turkish unit was advancing towards a guerrilla position in Çemço. The Çemço area is in the Sheladize town in Amadiya district. Last week, the Turkish army carried out over 150 chemical weapons attacks against the guerrilla positions there.
According to HPG information, four more guerrilla actions with heavy weapons were directed against the Turkish invasion forces in Sheladize on Friday, being used. A Turkish position near the village of Sîda was hit in the shelling. In the surrounding area, guerrillas also destroyed thermal and surveillance cameras installed by the Turkish army.
According to today's statement by the HPG, Turkish fighter jets bombed the Girê Cûdî resistance area and the Lolan shore in Xakurke a total of four times on 16 December. Dozens of other attacks with howitzers, tanks and heavy weapons were directed against the resistance areas of Girê FM, Sîda and Çemço.