HPG reports ongoing Turkish attacks and guerrilla actions
HPG reported that the Turkish army carried out 19 chemical weapons attacks and 19 airstrikes in Southern Kurdistan on Friday while guerrillas killed a soldier at Girê FM and destroyed a Turkish grenade launcher position in Zap.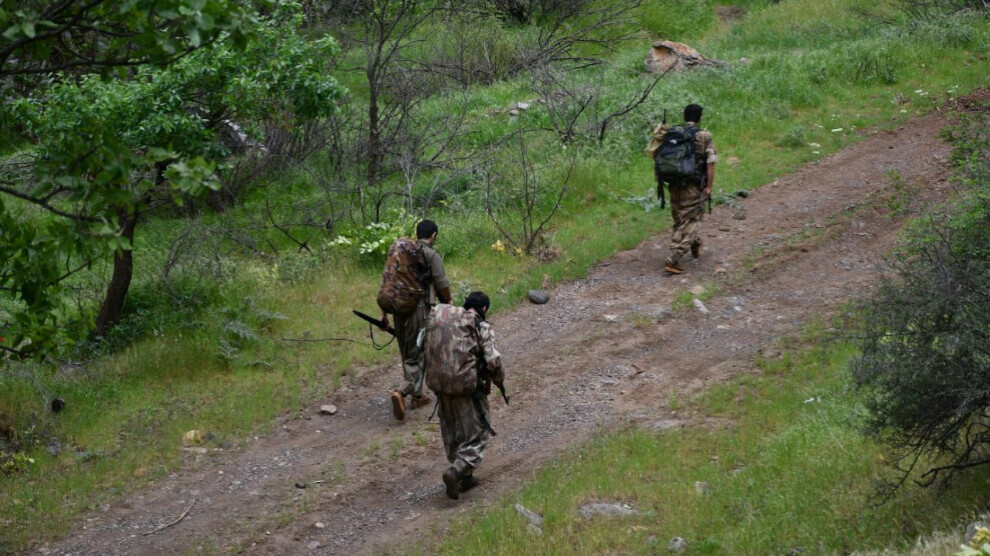 According to the statement released by the Press Centre of the People's Defence Forces (HPG) on Saturday, a soldier of the Turkish army was shot dead by a sniper of the YJA Star (Free Women's Troops) in southern Kurdistan (northern Iraq) on Friday. During a guerrilla action in the Zap region, a grenade launcher position of the occupation forces was destroyed.
On the other hand, the Turkish army attacked guerrilla positions 19 times with chemical weapons, twice with unconventional bombs, 19 times with fighter jets and dozens of times with howitzers, tanks and heavy weapons.
Regarding the details of the guerrilla actions and the attacks by the Turkish army on 20 January, the HPG gave the following information:
"Near the village of Sîda in the Sheladize sub-district of Amadiya, Turkish troops were struck four times with heavy weapons during the day. In the first action, at eight o'clock in the morning, an enemy position was destroyed, as well as the grenade launcher positioned there. In the nearby Çemço area, a mobile team of YJA Star carried out an action with a heavy weapon.
The guerrillas also used heavy weapons against the Turkish occupiers in the Girê FM resistance area. At 9 pm, a female sniper shot dead a soldier in the area.
Attacks with chemical weapons and banned bombs and the artillery attacks of the Turkish army were directed against guerrilla positions in Çemço and Sîda. The resistance area Girê Cûdî, the areas Kanîsarkê, Deriyê Hirçê, Girê Zengil, Gundê Guzê and Deşta Kafya in Gare as well as Berdesorê in Xakurkê were bombed by fighter jets a total of 19 times."