HPG reports ongoing Turkish attacks and guerrilla resistance in Avashin
The guerrilla area of Werxelê has been attacked seventeen times by the Turkish army with chemical agents and explosives since Saturday evening. In Gare, Zap and Metîna, HPG recorded air strikes and artillery attacks.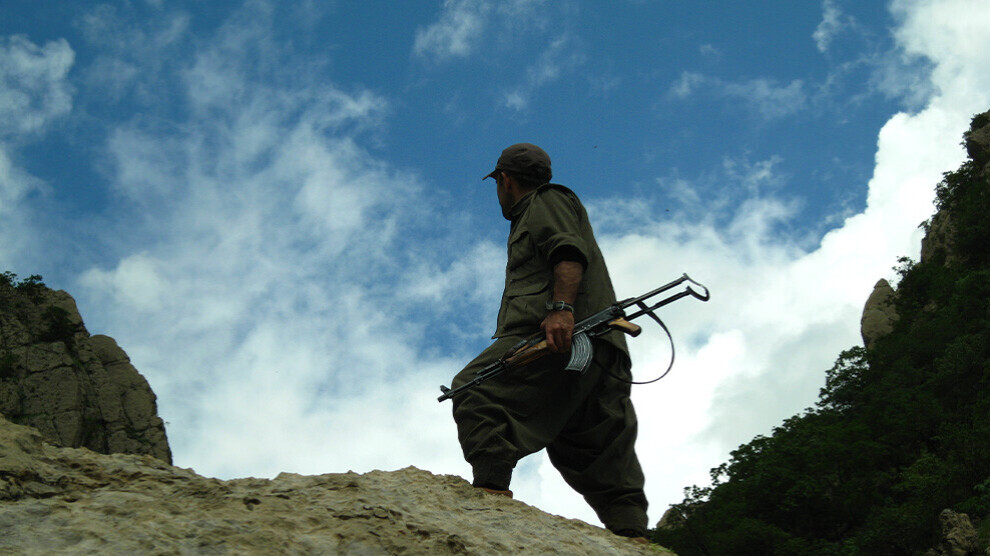 The guerrilla area of Werxelê in the Avaşîn region of Medya Defense Zones has been attacked seventeen times with chemical warfare agents and explosives since Saturday. This was announced by the press office of the People's Defense Forces (HPG) in a statement published on Sunday, according to which, the first wave of attacks began at 7:30 p.m. the previous day and lasted for a good hour and a half. More attacks followed from 7 a.m. on Sunday morning. However, the advance of the occupation forces did not succeed this time either and the soldiers had to retreat due to guerrilla intervention. Reconnaissance drones continue flying over the region.
Settlement area in Gare bombed
The statement said that the village of Gûzê was bombed by Turkish warplanes yesterday morning in Gare. The Kafya area was also hit. In the evening, helicopters flew over the areas of Mervanos, Tabûra Ereba, Girê Spî, Gîrê Sor and Girê Silêman in Avaşîn.
Artillery attacks on Zap region
The areas around Çemço and Gûndê Rênçbiraxa in the Zap region also continue to be targeted by occupation forces. According to HPG data, shells fired by Turkish border guards hit both areas between 9:30 a.m. and 7:30 p.m. on Saturday. On Sunday morning, fighter jets bombed the area surrounding Çiyayê Reş.
Bombardments in Metîna
The Turkish army again attacked Metîna in the evening. HPG reported that occupation troops opened fire with howitzers and mortars on the slopes of Girê Zendûra and the surrounding area of the village of Hiror in Kanî Masî near Amadiya. Here also, attacks were carried out from border posts. There is no information on material damage or human casualties.