HPG: Six Turkish soldiers killed in guerrilla actions
Five soldiers of the Turkish occupation forces were killed in an action by female guerrillas in Xakurke, and another soldier was shot dead at Girê Cûdî.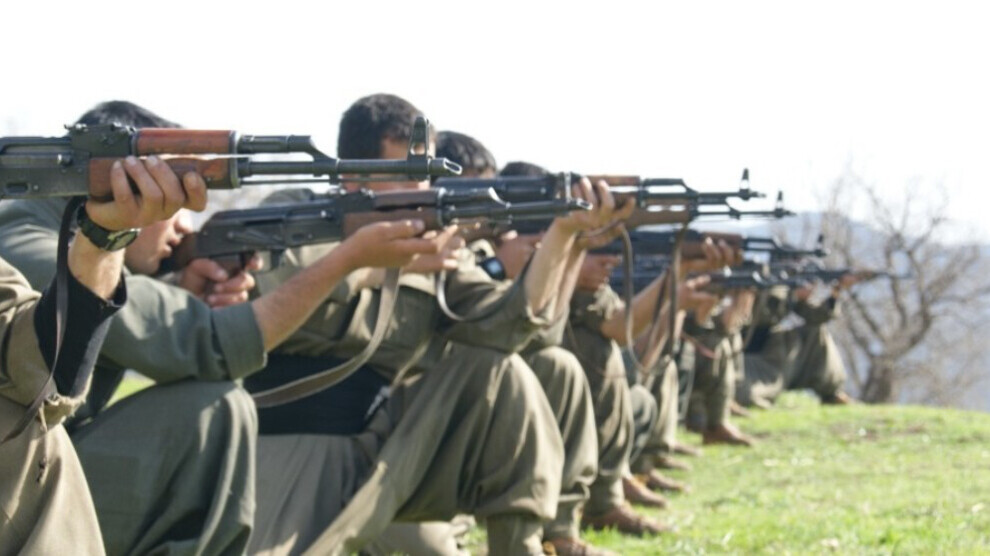 Six more soldiers of the Turkish army were killed in Southern Kurdistan on Saturday,, according to the press centre of the People's Defence Forces (HPG) statement providing information about the ongoing war in the guerrilla-held Medya Defense Zones.
Accordingly, guerrillas carried out five actions against the Turkish occupation forces in different regions within the Medya Defense Zones. Guerrillas of the YJA Star (Free Women's Troops) destroyed a position and a surveillance camera installed by the Turkish army.
Details of Saturday's guerrilla actions are as follows:
Action by the female guerrillas in Xakurke
A mobile unit of YJA Star struck a Turkish military position in the Girê Şehîd Derwêş area in Xakurke with heavy weapons. The position was destroyed, including the weapon inside, and five soldiers were killed.
Guerrillas beat back advancing troops in Zap
In the Zap region, guerrillas intervened with firearms against an advance of Turkish troops in the Saca area. In the Çemço area, an advance was repulsed with heavy weapons.
A high-ranking soldier shot dead at Girê Cûdî
At Girê Cûdî, a high-ranking soldier of the Turkish army was shot dead by a guerrilla sniper and a Turkish army camera installed near a guerrilla position was destroyed.
Attacks by the Turkish army
In the Şikefta Birîndara and Werxelê areas, the Turkish army again tried to demolish guerrilla positions and tunnels with excavators on Saturday. Chemical weapons and explosives were used against guerrilla positions at Girê FM and Girê Cûdî. The Turkish Air Force carried out six attacks with helicopters and ten attacks with fighter jets. Dozens of other attacks were carried out with howitzers, mortars and heavy weapons.