HPG: Three Turkish soldiers killed in Xakurke
Guerrillas hit Turkish military forces in Lice, northern Kurdistan, and Xakurke, southern Kurdistan.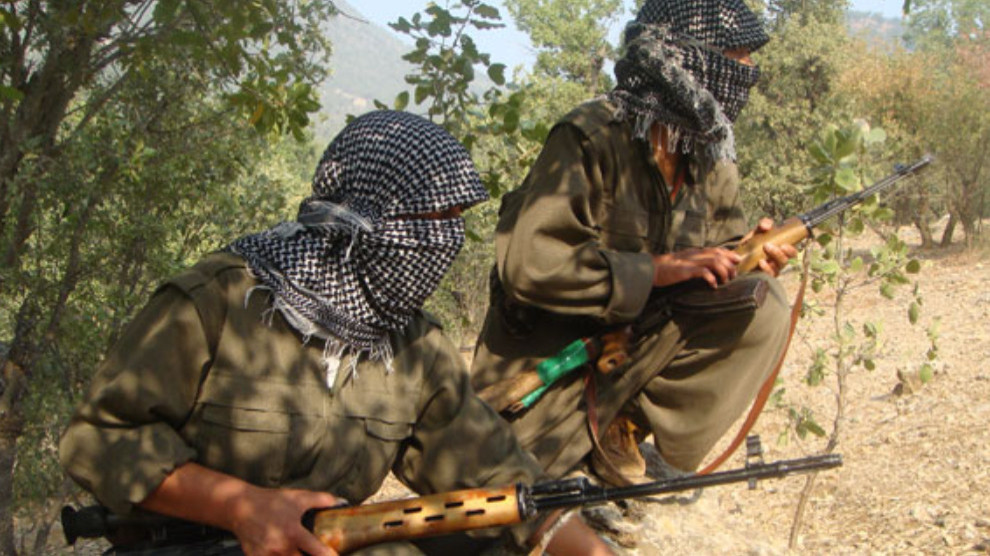 The Press Office of People's Defense Forces (HPG) released a statement detailing the most recent actions carried out by guerrilla forces against the Turkish invasion army in Kurdistan territory.
The statement announced the details of the actions as follows;
"As part of the Martyr Ronya and Martyr Bager Revolutionary Initiative, our forces hit a Turkish military unit stationed on Hill Martyr Sarya at 17:40 on September 2nd in response to the ongoing invasion operation in Xakurke region of Medya Defense Zones. The positions and shelters on the hill were put under intense fire and a shelter was destroyed, as a result of which three soldiers were killed. Following the action, the Turkish invasion army removed the dead and wounded soldiers from the area and shelled the Ermuş area with attack helicopters at the night. The involved guerrilla unit returned to their base safely.
A Turkish military unit was stationed to lie in ambush in the triangle area of Çemê Elika, Gêzan and Çukan in Amed's Lice district on August 20. Our forces placed this secret unit under surveillance and hit them at 19:00 on the same day. While the enemy soldiers were put under intense fire, the number of soldiers killed or wounded here couldn't be clarified. While the ambush activities in the area are continuing, the involved guerrilla unit returned to their base safely."
The statement said that the Turkish army started an operation with the support of unmanned aerial vehicles and attack helicopters in the countryside of Erzincan's Kemah district on August 11. The Turkish invasion army bombed the operation zone on 11, 12 and 13 August and clashes broke out between guerrillas and soldiers. During the operation, in which many soldiers were killed and wounded, continued until 29 August.
HPG announced that three guerrilla fighters were martyred whilst giving a brave fight against the enemy during the operation, adding that their identities will be announced to the public later on.