HPG: Turkish attacks on guerrilla areas continue
The Turkish state continues its attacks against guerrilla areas in northern Iraq.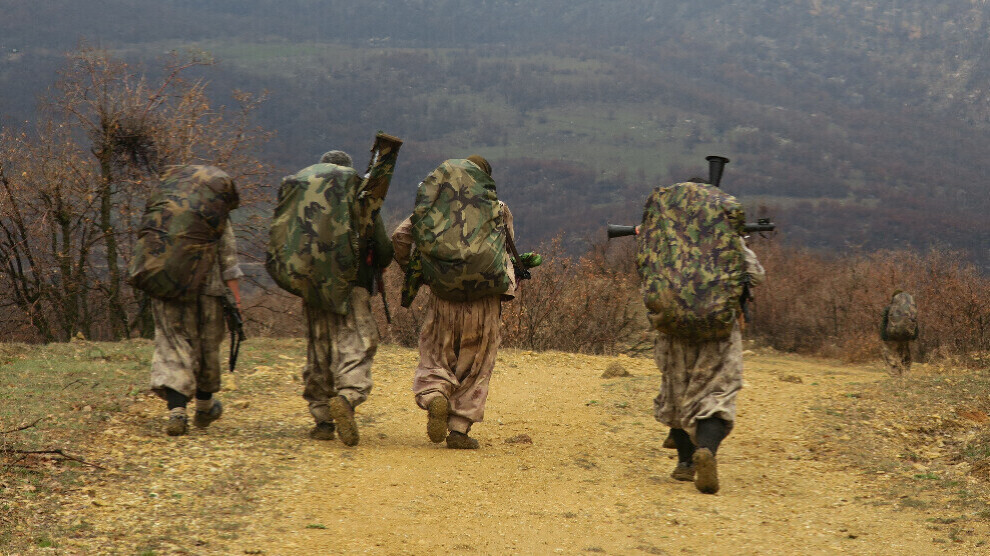 The Press Office of the People's Defense Forces (HPG) reported that the fascist Turkish regime continues its attacks against guerrillas who are in a state of inaction.
According to the HPG statement released on Sunday, the guerrilla-held Medya Defense Zones in southern Kurdistan (northern Iraq) were shelled 19 times by fighter jets, and 24 times with howitzers, mortars and tanks.
In the Zap region, Turkish forces attacked the guerrillas in Kurojahro Resistance Area on May 20, facing a response from the guerrillas.
On May 19 and 20, Turkish fighter jets carried out 19 strikes on the area of Deşta Kafya in Garê; Girê Şehid Piling and Girê Amediyê in Metîna; and Girê Bahar and Girê Cûdî Resistance Areas in Zap.
On May 18, 19 and 20, 24 attacks with howitzers, mortars and tanks were directed against the Girê Şehid Piling area in Metîna; Girê Şehîd Heqî, Girê Şehîd Kamuran and Lolan river in Xakurkê; Girê Cûdî, Girê Bahar, Çemko in Zap, and the guerrilla positions in Sîda.
The Turkish invading forces continue trying to demolish the guerrilla positions in Girê FM and Sîda with heavy construction equipment.